Ok friends I am back with another vendor interview and i am so excited about it! But before we get busy with the questions I wanted to share a little something with y'all! The picture below is from our fall market and maybe what you see is the crowd of people in our barn  and the pretty lights (which I do love) but, I really want to point your attention the right corner of the picture….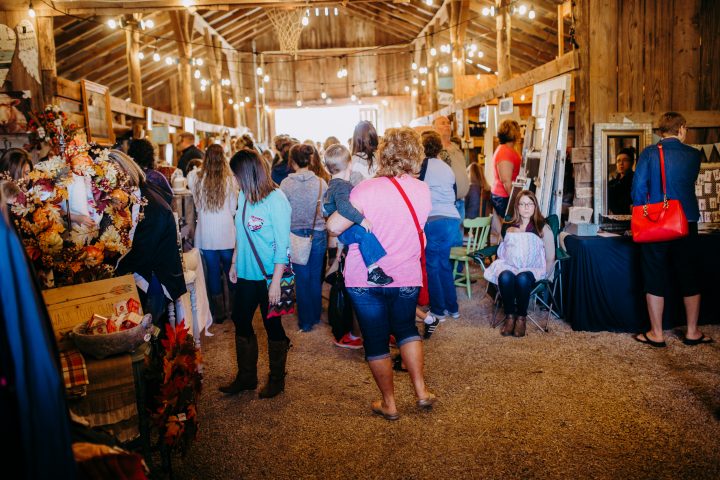 You see that sweet girl sitting in the lawn chair with a baby wrapped up? That is where I want to start this interview.
Right there is a glimpse into part of my passion with the barn. When i first started I really thought my goal was to fill the whole barn with unique picked items a couple of times a year. And while I love that, i have found that that isn't really my dream or goal at all. A big part of my heart behind the barn is highlighting the amazing pickers and makers all around us.
That baby there belongs to one of the sweet sweet ladies behind R + J designs. Two wonderful gals who traveled from St. Louis this fall to bring you some beautiful leather earrings, bracelets and necklaces.
I love when women and men show up with a load full of dreams to our barn. But I am especially touched when it is a momma just like me. Some of you may not have known they toted a sister along to help with the sweet newborn, but to me that is so much of what the barn represents. A sweet soul with a dream in their heart making it work whether they just had a baby or work their setup around youth football games. They love their work, they believe in what they are doing and they truly enjoy sharing their gift with you.
I hope you enjoy this interview with Rachel and Jes and be sure to look up their ETSY shop for beautiful leather jewelry!!  They have added some awesome new styles that I cant wait to get in the mail!
How long have y'all been friends?

Jess: we've known each other for 13ish years. My twin sister Jen was actually Rachel's randomly chosen roommate at Truman State University where we all went to college together. Through Jen, we all got to know each other and became friends after that. Our husbands are really good friends too, and they have a side business together also!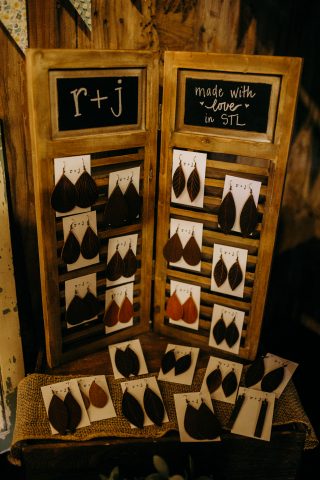 Tell us how y'all got into the business of making leather jewelry?

Rachel: In college I would sometimes host craft nights where I would get a bunch of supplies and we would make cards and other crafty items. After college we kept that tradition alive. A bunch of our college friends were all in town for a weekend last fall and we had a craft night. I bought a bunch of leather pieces and we all just started experimenting. We made a bunch of stuff we loved, and we had some leather left over, so we decided to try selling some of our favorite styles. We like working with leather because it is a unique medium and each piece of leather is different – lots of variation in texture, color, movement, etc.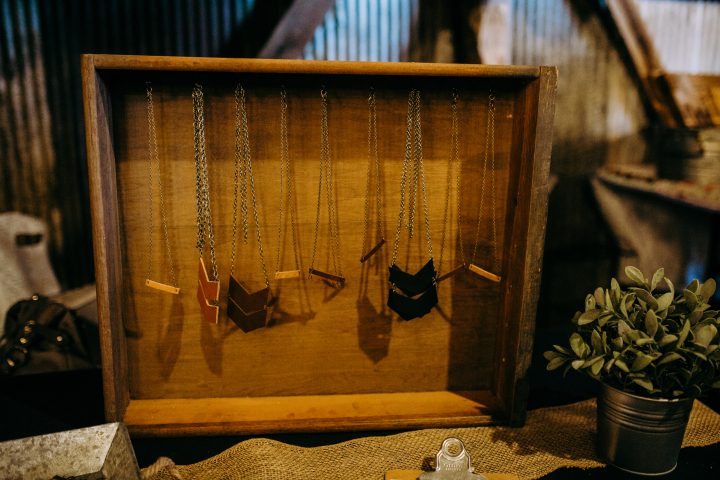 What is the most satisfying feeling or gift you receive in what you are doing through your business?

Rachel: ETSY is such a personal selling platform, and we LOVE to get messages and reviews from our customers. We also love when we see a customer's name pop up again in our orders list, buying some new colors or styles for themselves, or shopping for friends and family. That feeling is so satisfying; it means they loved the pieces they got and they want more!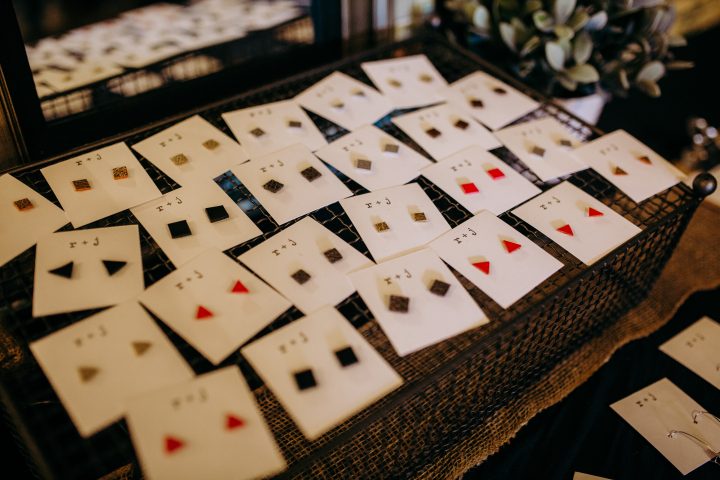 Your first time being at the barn was our fall market. What was your favorite thing about that day and being a part of our sale?

Jess: I loved seeing the other vendors! So many of them made handcrafted goods like we did, but mostly it was seeing how each vendor enjoyed seeing people get excited about their goods! I think my favorite part was the first sale!  Most of our sales are on ETSY and to our friends and family, but it was the first in-person sale to a stranger who loved what we were doing! It was fun to have so many people coming by saying they liked our stuff. That was so rewarding!
You just released some beautiful colors for your fall/winter jewelry line. Tell us more about those colors and product and other best seller have…

Rachel: Fall is my favorite, and I'm always playing around with new colors of leather and new styles of jewelry. I'm really into olive green right now, and that color transitions really well from fall into winter because it's really a neutral color. Another favorite color of mine is teal, so I just went ahead and gathered up a bunch of colors that I love to wear in fall, and added them to the shop, figuring I'm probably not the only one who likes them! What sometimes surprises me is that most of our Etsy sales are for our chocolate and caramel bar earrings. We have over 15 color options now, but those are still our best sellers. I think it's because you can wear them with anything. Those are good starter colors, and then they come back to get the metallics and other colors later.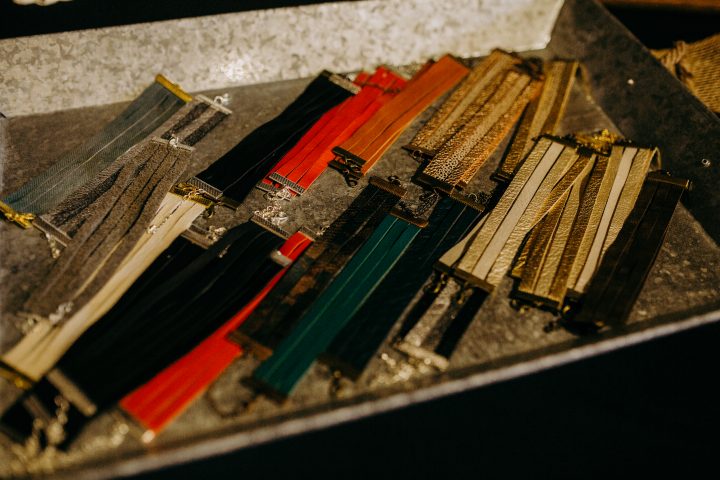 Thank you Rachel and Jes for doing an interview with us! We look forward to seeing what new designs you ladies come up with and watching your business grow! And for those of you curious about which earrings I was talking about ordering…. here is a picture of them below! How cute are these!! I love them!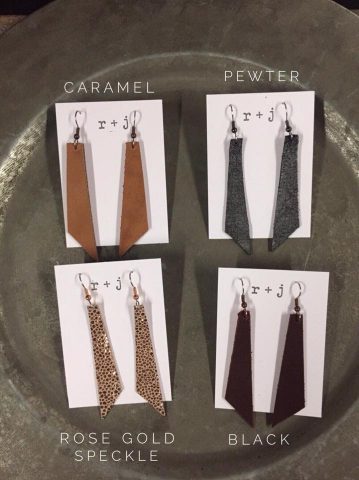 I purchased a chevron necklace and their leaf earrings at our fall market and they have become a staple for me! I hope you have enjoyed seeing a bit of background behind their business! I always love hearing people's stories and hope you do as well!