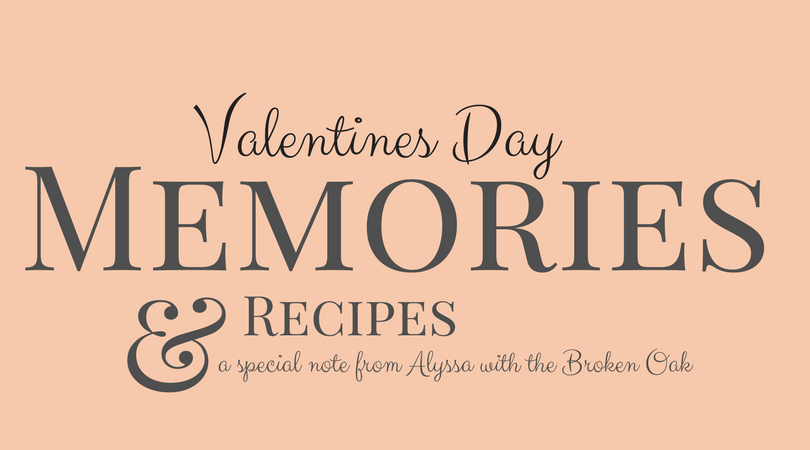 I am sure most of you are aware Valentines Day is this week. And while I know this particular holiday gets an eye roll from many, I am actually looking forward to it. This winter has seemed particularly long and cold and we have been battling sickness for the past two weeks. And while none of that is really anything to complain about I gladly welcome a day of cheer and loving on the people in my family and giving them a little extra "I love you" on Wednesday.
I have really sweet memories of Valentines Day as a little girl. My dad would bring me flowers to school every year. And even though I know my mom probably ordered them and told him when and how to deliver them it still means so much that he took the extra time and would bring them to school. I remember in third grade being really embarrassed when he showed up at my classroom and gave me the cutest basket of red and white carnations. I loved that little basket of flowers and even though I was embarrassed deep down I felt like the most special little girl in the world.
I have a special gift for each person in my family, but I know the biggest way to their heart is through their stomachs, especially the boys in our family.
I thought with Valentines day being on a Wednesday an easy dinner would be best and figured little heart shaped pizzas for the kids to put their own toppings on would be fun.
Here is our families favorite pizza dough recipe. I love it because you don't  have to let it rise and only have to knead it for a few minutes.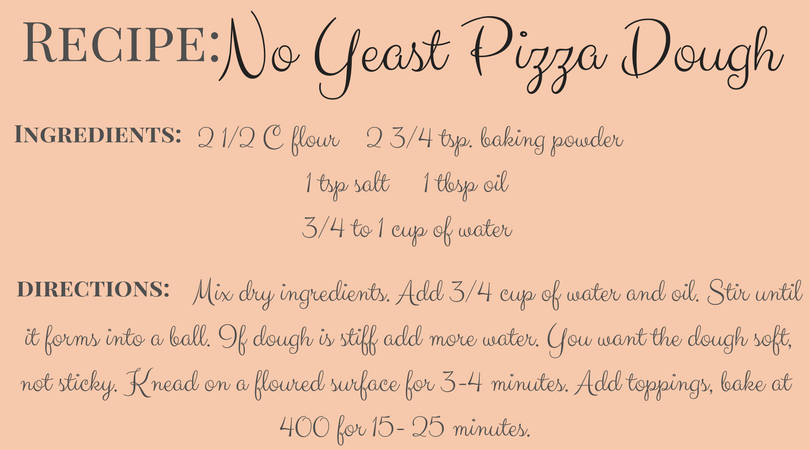 Another favorite memory from my childhood is my mom's homemade cocoa. She would make it on the stove when we would have snow days. It is rich, but so good. As we got older she would keep a jar of it mixed up in the fridge and when we would come in from sledding we would shake it up, then pour it into a mug, and warm it in the microwave.
I love to keep a jar of cocoa in the fridge to warm up for the kiddos. It's fun to add in toppings and helps the long winter days at home not seem so dull and long.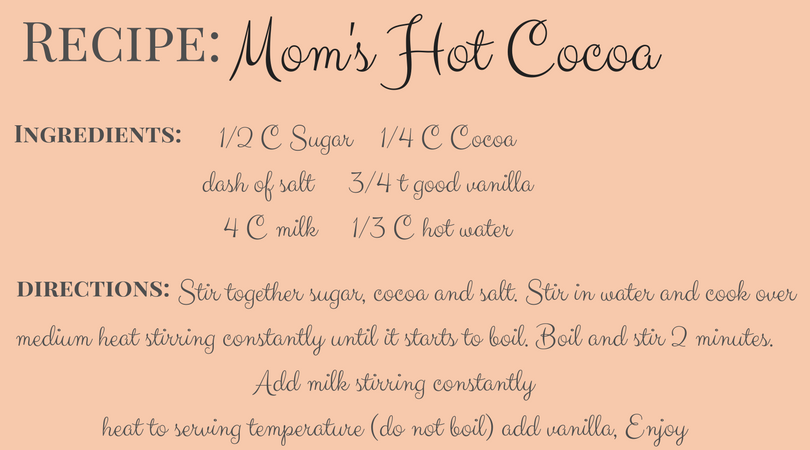 I hope y'all will try these recipes at home and enjoy them as much as we do! Let me know if you do and I hope everyone has a wonderful week and you sweet friends feel loved and as special as you are.