Wow! It feels good to be sitting down to do a blog post! It has been waaaayyyy too long! I am so excited to get back into a groove of sharing things on the blog now that my kids are back in school and our fall sale has came and went. It was really hard to find computer time this summer with them home and I have missed sharing here!
Back in the beginning of September we launched our second "barn box". Our premier box launched this summer and was quickly followed by our fall box in September. The barn box idea was born last fall, about this time when our sale had wrapped up and our sales were over for awhile. I received emails and messages from people from all over telling me how they wished they could come to the barn. I was looking for ways to grow the barn and be able to share it with people from all over the country. From that the "barn box" blossomed.
When I originally started out we were going to do them once a month like most boxes, but I had a heart change this summer and decided that once a season was more our pace. Each box comes to your door full of items we have handpicked . Some of the items are collaborations with our vendors, others are items I personally love, but all of them we hope you love and enjoy.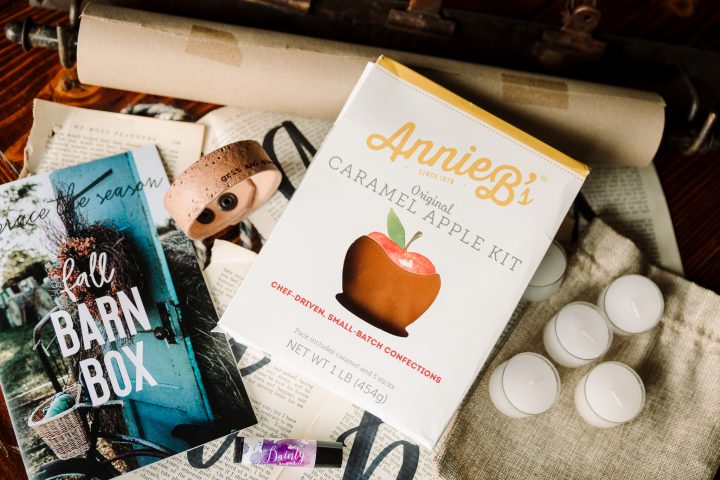 Our fall box came with a booklet. In the booklet we shared why we chose each item as well as recipes and stories for embracing the fall season. I poured my whole heart into these boxes and when it came time to pack them up I was trying to come up with creative ways to package them and make them different.
I was playing around with some old books one day and one of them the pages were literally falling out so I wrote the letters for the word "gather" on six of the pages. I placed them in the bottom of the box and I loved how they finished off the box. McCoy and I baked oranges one afternoon as a pretty addition to our bow, but when it came time to wrap them up the oranges had molded (we didn't bake them long enough) so we just went with a cinnamon stick. We tied them up with some pretty yarn all different shades of fall and sent them out the door.
I was so surprised when I started getting messages that your favorite part of the whole box was the gather banner and the booklet we included. I love sharing with y'all and the barn box has been another way I have been able to do that and I am so grateful for your continued support in everything we do and try.
Here are some pics of the items that were included in our fall box. I was grateful to have so many vendors participate in this box!
Each box contained:
Large hanging note roll (these were the large home decor piece in our box and I thought they transitioned so well season to season. The company that we ordered them from said they are their top seller and a big trend right now)
Handmade Pumpkin by: My Vintage Nest (Of course we had to include a pumpkin, but I knew one of April's would be a big hit! She makes tons of these for each fall market and everyone loves them! All of her items are made from vintage fabrics, chenille and grain sacks.
Stamped Leather Cuff by Anchor Point engraving (Justin's cuffs are a huge hit at the barn when he can participate at our event and I loved the idea of a leather piece you could wear this season. The cuff looks so pretty with sweaters and fall colors.
Handmade Chap stick by Dainty (Kelsey is a vendor at the barn and sells amazing handmade bath products! She just launched a website and I was so excited to include her in our fall box.
Annie B's Caramel Apple Kit (I wanted something that tasted like fall in our box and also something that slowed our pace and reminded me to pull little ones into the kitchen for time together. We have already used our kit and are looking forward to doing another soon!
Dinner Candles (each box contained a burlap bag with some tea lights perfect for popping in a jar or a pumpkin! My heart behind them was to encourage y'all and myself to set the table and gather the ones you love the most around the table. I shared a story in our booklet about how my momma did that so well.
Booklet about the box with stories, recipes and ideas for embracing the season
"gather" book page banner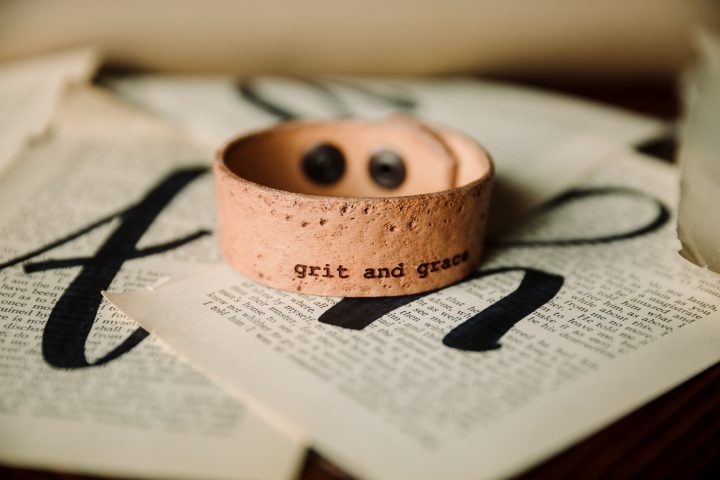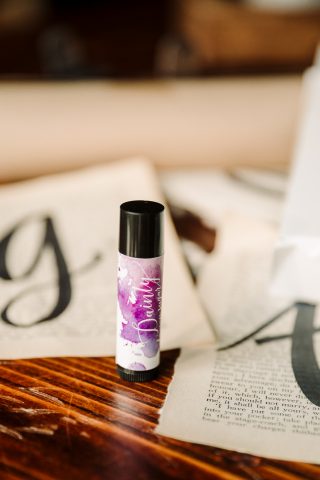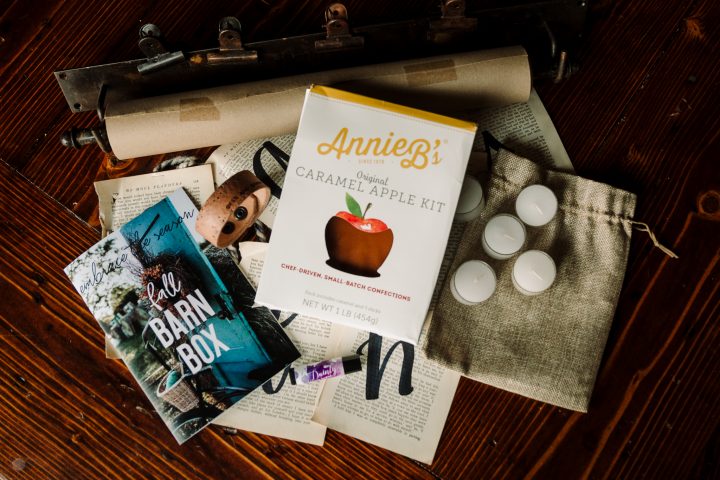 I hope you find are enjoying this season. It finally feels like fall here and I am reminded that the days are getting shorter and time is going fast so I better savor this time while it is here. I hope that if you ordered one of our boxes you are enjoying all of the items so much!