When Weston and Ally were tiny I would tote them to bible study with me each week. It was so good for this momma who did not know a soul in a new town to get out and meet women for a couple hours a week.
My favorite study was one where we cooked and did a lesson. One of the ladies who led the study shared this play-doh recipe with us and I have made it many many times since. The kids love to help make it now and their favorite part is how good it smells.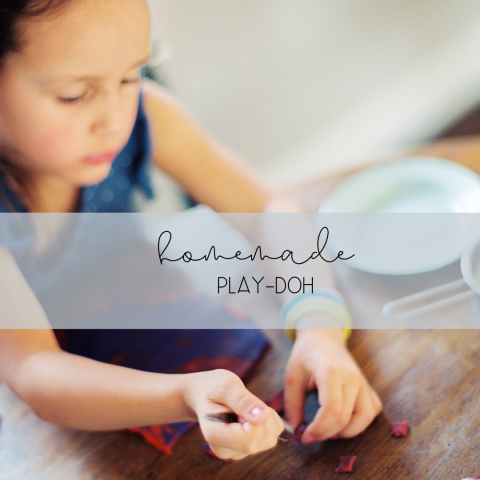 Ingredients:
1 cup of Flour
1/2 cup of salt
1 envelope of Kool-Aid
1 Cup of water
2 T of oil
Mix dry ingredients. Stir with a whisk wet ingredients and add to dry.
Cook over medium heat until thickened (it doesn't take too long).
Store in an air tight container. You can add Alum or cream of tartar to make it creamier, but I usually don't.
I don't keep a lot of fancy play-doh tools on hand. My kids favorite things to use are a rolling pin, cookie cutters and the big hit is a plastic knife. Sometimes we pull out Ally's kitchen things too and get really creative.