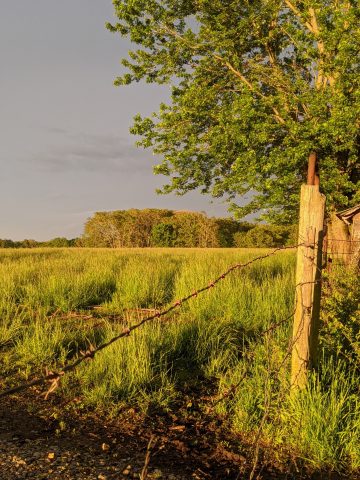 This past week it rained nearly everyday. But there was one evening when the sky cleared out and the sun came out right before it set and Cam promised the kids he would take them fishing at the farm.
They have been wanting to throw a line at all the new ponds for awhile to see if there was any fish in them. We bought the farm in November so they weren't able to do much fishing then.
I took this picture of them right after we got there and they were all buzzing around chatting about their poles and worms. It was so cute just to watch them.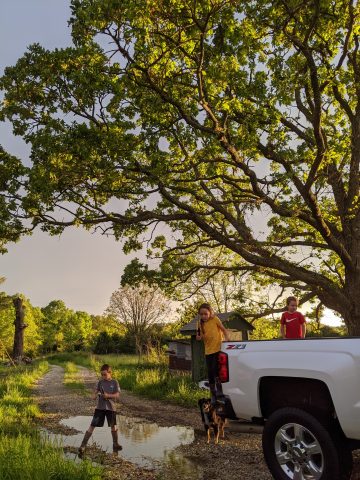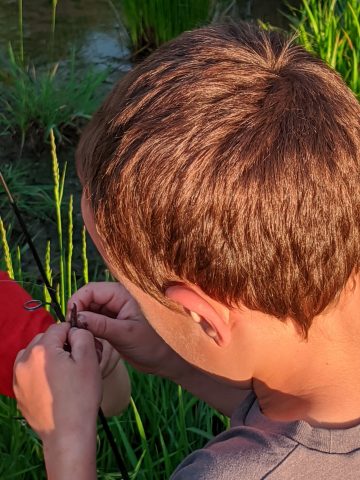 Sometimes it is hard when I realize how fast they are growing up, but seeing them do their thing and learn new things is one of my favorite parts about being their momma right now.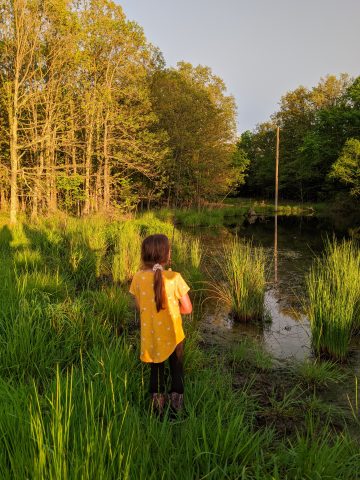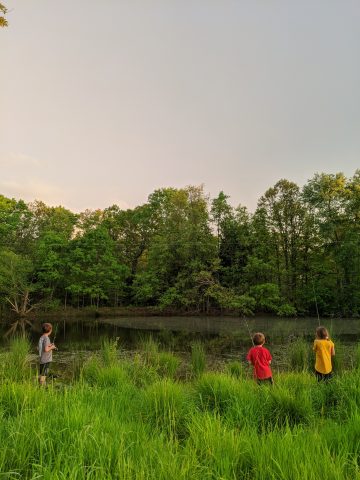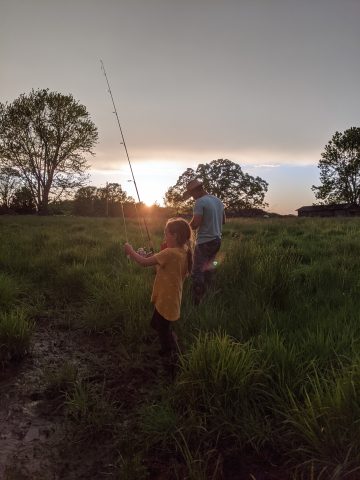 We didn't catch any fish, just weeds. But the time with each other and the beautiful evening was just what we all needed after being cooped up in the house with the rain all week.