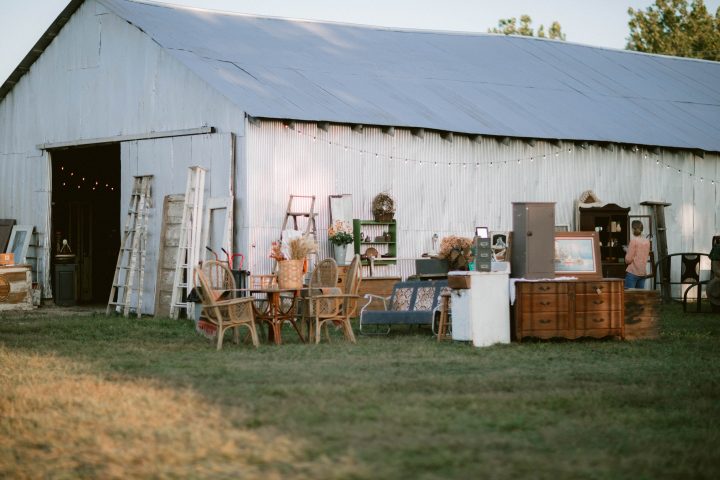 Just a week ago we were cleaning up the farm and grounds from our fall market. It always blows my mind how quickly everything fades and goes back to normal. All we have left are the memories and I think our 2020 fall market is my new favorite.
Maybe because we worked so hard to make it happen and there were so many times I wasn't sure if we were going to be able to pull it off. One night after hitting several road blocks I finally broke down and in tears told Cam how hard it was and all the challenges I had been facing. He is very involved, but he also works full time as an engineer and I try really hard not to burden him with all the details and challenges leading up to the market.
Through tears I told him "I need a miracle". And as soon as the words left my mouth a little voice said "do you believe you will get one". It shook me a little and in faith I whispered "yes". As I look through these pictures I am so grateful that we got our miracle. That this market was a blessing and gift to so many. I can't tell you how many messages we have received saying "thank you, I needed this."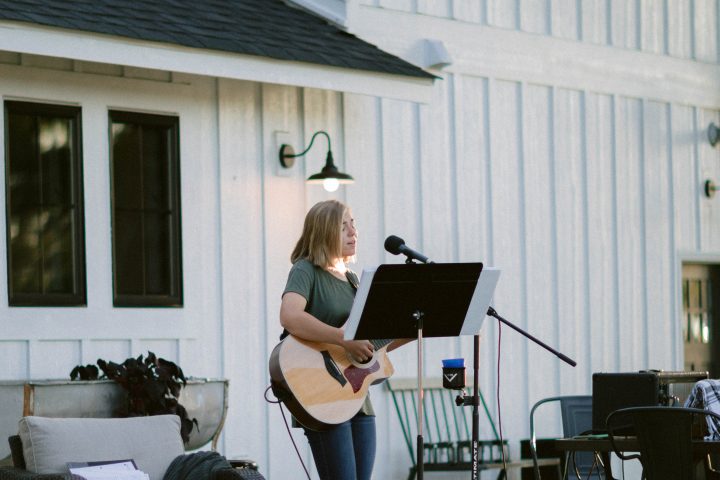 We began renovations on our house here almost exactly a year ago. I had the electrician wire lights across our deck with the market in mind. It was something special to see all of our hopes and dreams of welcoming people to our farm and now home and seeing y'all enjoy yourselves after months of hard work.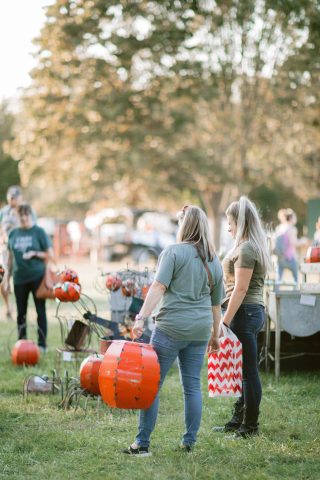 Our vendors were amazing. They worked so hard setting up and bringing everyone the very best finds and made items to the market.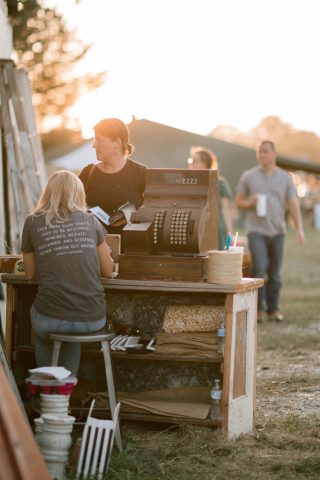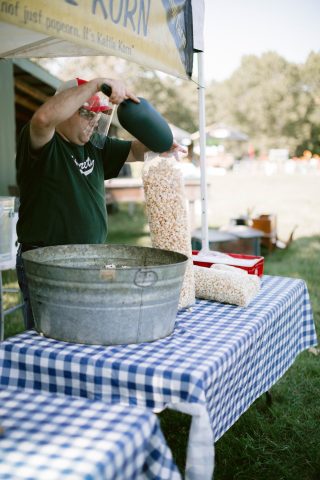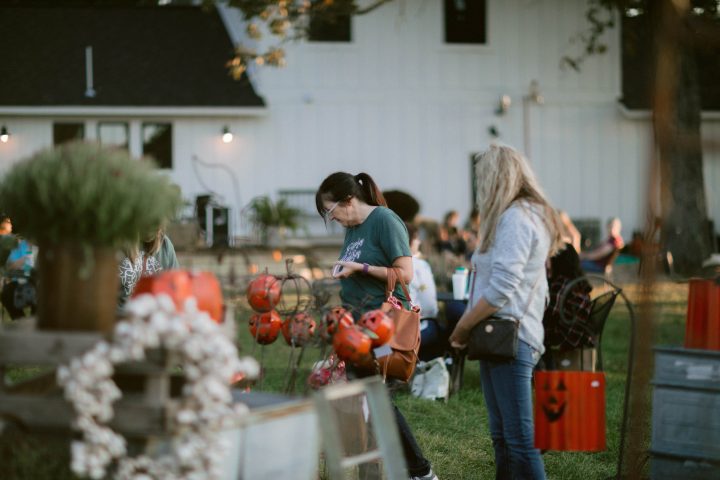 One of my favorite memories from Friday night was Lisa with Farmhouse On Boone's little girls running around dancing and doing cartwheels. I am so glad Chelsie got a picture of them.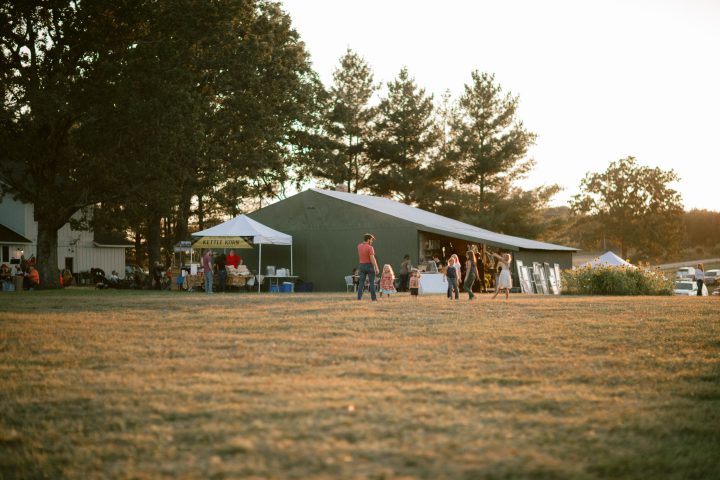 When the night started settling and the sun began to go down I looked around our backyard and smiled. There were people gathering around tables laughing and talking and spending time together with their families and friends and it was just the best.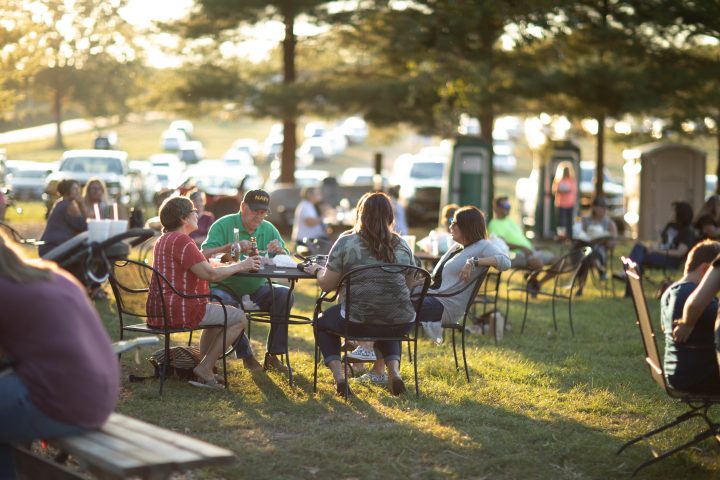 One of my favorite memories from Saturday was all the momma's propping up their kiddos in front of the cruiser. Every time I walked by it people were propping up babies or puppies to get a picture and it was just the sweetest.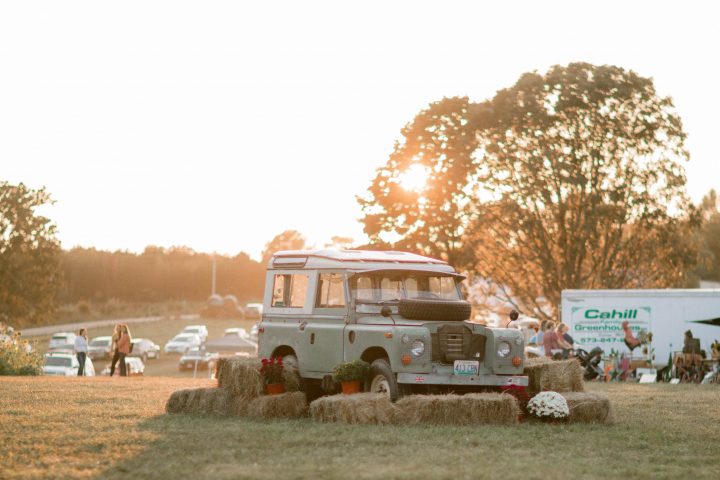 The Land Cruiser belongs to a friend of ours. Emily, who is married to Cameron's best friend tells stories of how embarassed she was as a kid riding around in her dad's rig. He used to tell her that someday she would think it was cool and she didn't believe him. Her dad passed away several years ago and now his rig is such a special reminder to her, her mom and her sisters I knew it was a big ask to use it. I am so grateful that they allowed us to have it at our fall market. And I am so happy Chelsie got photos of them in front of it.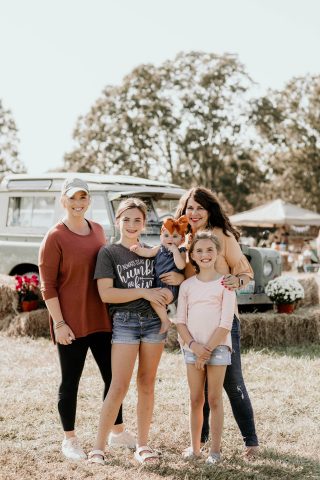 There is always a story. Behind every picture and each event there is always more than we know. I hope y'all enjoyed this peek into the story behind our fall market.
We can't thank you enough for your continued support year after year. You didn't just support our family this year, your supported many and we are so very grateful.