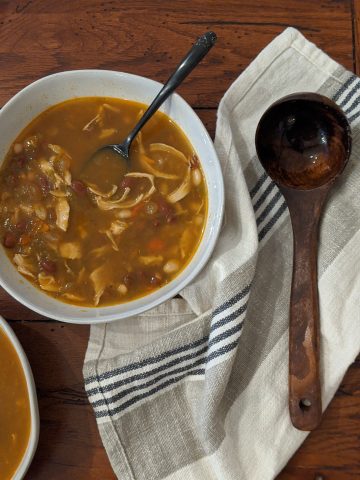 Cameron's Aunt Joyce is one of my favorite people! She has been kind and supportive since the very first time I met her. She is strong and one of the hardest working women I know.
If you have come to our market you have probably seen her at the gate. She usually does tickets, but this year she took a break due to Covid.
Back when my kids were tiny she hosted a Bible Study at her house. She made a pot of soup each week and it was probably one of the biggest gifts to me during that season of life. In the dead of winter after caring all day for our little family I would walk in her house, eat an amazing meal (that I didn't have to prepare) and leave with such encouragement and comfort. I would bring McCoy because he was tiny and nursing and she and the other women were just what I needed at that time.
At the end of the study she gave as all a print out of the soup recipes she made for us during that six week period. I still pull that print out out of my cookbook each fall/winter and make all of the soups a couple times each season.
Today I wanted to share her Crock Pot Chicken Chili. It is so good and I have already made it twice this fall!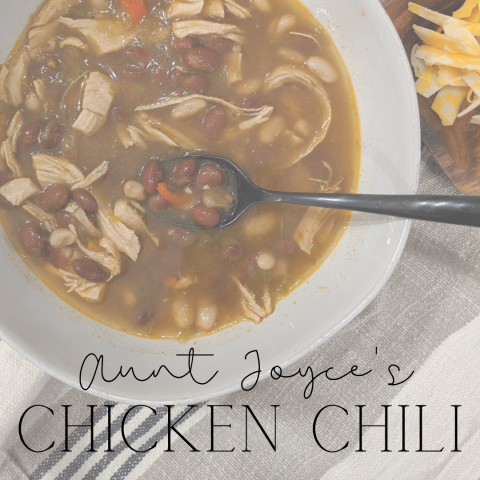 Ingredients:
2 Chicken Breast ( I always do more)
1 can Black Beans
1 can of Corn
1 Can of Rotel Tomatoes
1 pkg. Ranch Dressing Mix
1 t Cumin
1 T Chili Powder
1 t onion powder
1 8oz block of cream cheese
1/4 t cayenne
1/2 t garlic powder
1/2 t pepper
1 cup diced onions
1 T olive oil
2 cloves of garlic
Heat oil and cook onions 8 minutes, add garlic and cook another minute. Set crock pot on low and add beans, corn, chicken (raw), onions, garlic, rotel, ranch dressing and spices. Add cream cheese to the top and cook 6-8 hours. Shred Chicken – Add chicken Broth if it is too thick.
If you double recipe it will feed six. I always double or triple it so we can have enough for two nights!