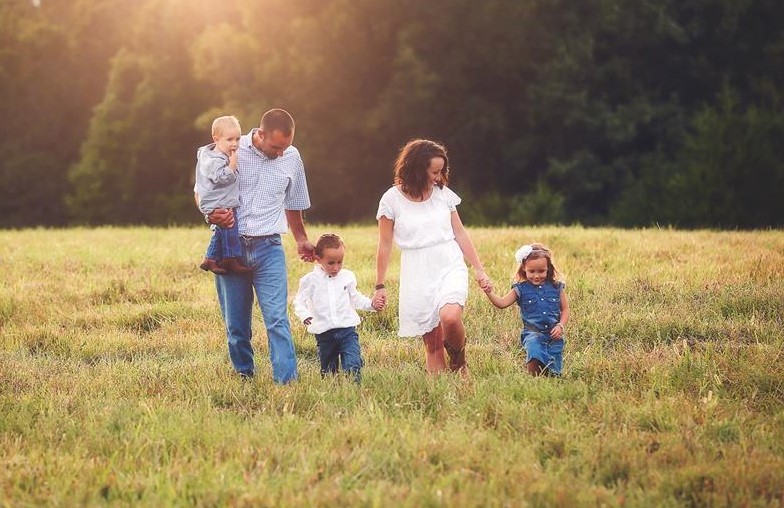 I have always enjoyed working in our home. My journey as a stay at home mom began when our oldest son was born. I quickly found that my saving grace was doing little projects around the house and making our home a reflection of our personalities and not just full of random décor.
A simpler life has always been the deep cry of my heart and as I started implementing that into our home and decluttering the same objects always stayed my favorites. There was the ladder I found in my parents barn loft. The old wooden trunk we found in an old abandoned barn. And of course the little treasures that I had found on vacation or day trips with our family. The found pieces and ones that had a special memory were what I wanted and loved to look at in our home.
In 2015 we began looking for a small farm. Our current home had just a few acres and my husband wanted to start raising cattle. We had been keeping a close eye on a property down the road and when it came up for auction he wanted to buy it.
I was hesitant until I told him about a little dream in my heart to start hosting a sale occasionally out of our basement. He was supportive, just not the part about people being in our home. Within minutes of our conversation we both looked at each other and thought of the barn.
We drove over immediately and I just knew in my heart it was right.
We were able to buy the property in April, closed in May and I didn't host the first sale until August.
Each sale continues to grow and grow and each time I am overwhelmed in the humblest of ways at the amount of people that enjoy it so much. I grew up on a farm and most of my memories involve a barn in some way so I guess it is no surprise to my family that I host a barn sale. Each sale I am so grateful for every person that walks onto our property, the people are what make is so special to me.  I love seeing their excitement when they find something they just love or when they come back for the third time in one day to bring another friend or their mother to check it out. I love the vendors, who have become close friend and how they share the same dream as I do.
The Broken Oak is such a blessing to me. Every time I slide those doors open I am so grateful and it is my only hope that it would bless you too.