Today was such a wonderful treat! We have been sick and glimpses of spring sure lighten our hearts around here!
I thought today it would be fun to share some of my favorite photos from our past markets showing vintage items as unique planters and floral holders! Hopefully it will inspire you to keep an eye out at our next sale or while you're out pickin for something unique to turn into a planter.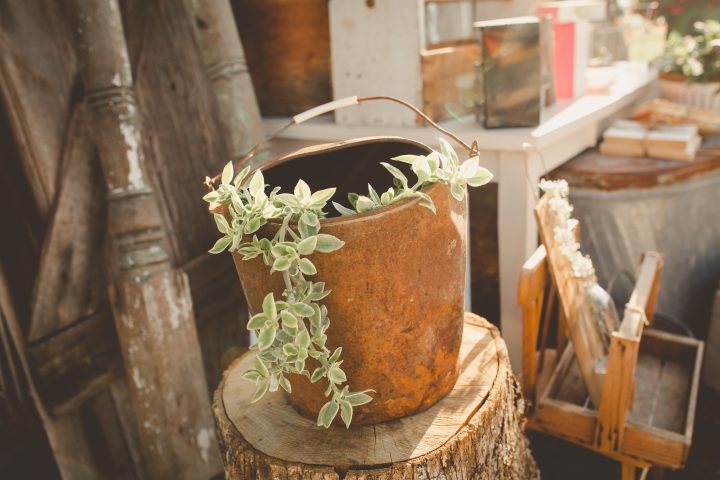 This Rusty bucket was a big hit last year at our sprint market. It was heavy, but it ended up flourishing on a shepherds hook the rest of the summer. I love the rust and green mixture!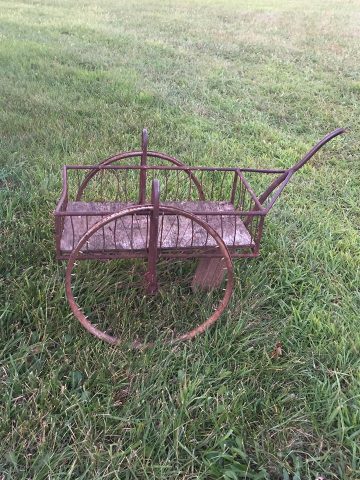 Our very first sale we had this little cart. It was so cute and I really wanted to buy it and bring it home, but I didn't it. It now resides in front of a faithful shoppers front door with flowers in it.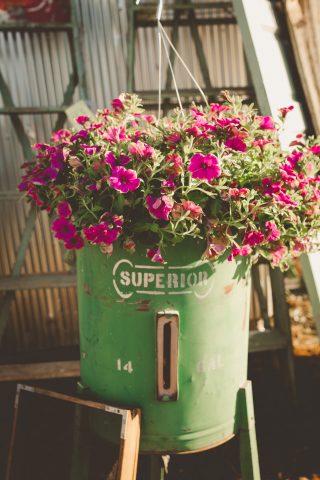 The old cream separator with a petunia basket ended up getting picked up and taken home to sit on someone's porch. The pops of color were just perfect and I love the height the cream separator added.
The old bed springs with dried babies breath at our spring sale last year were the perfect dainty and rust combo to take home and add a bit of whimsy and interest to any room. I particularly think it would be sweet in a little girls room.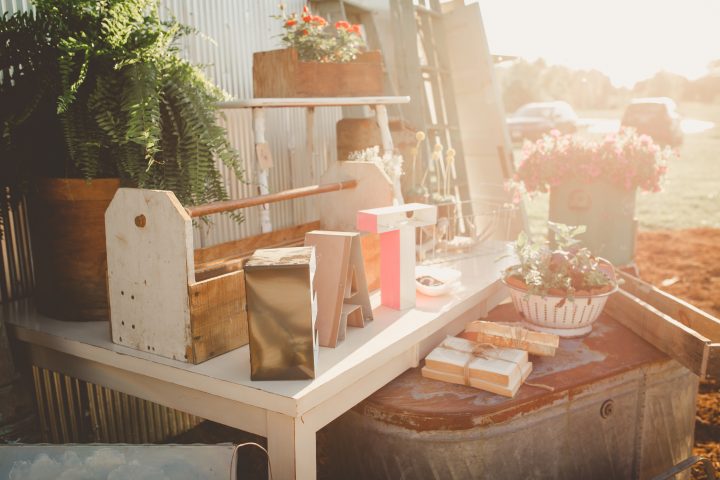 This photo from in front of the barn just screams spring to me. Ferns, billy balls and baby roses in an old wooden box. What i love the most is the flowers in the old collander. How cute would that be on your steps leading up to a front door?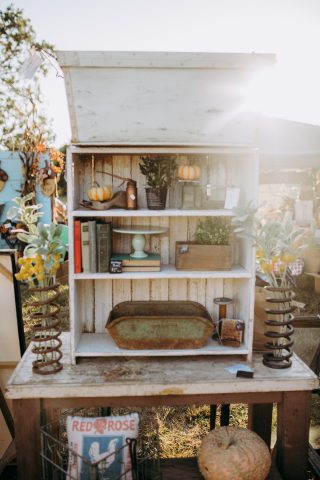 Who would have thought old truck springs would make such a cool vessel for flowers? This is another idea that could go inside or out. I was visiting someone from our small group last fall and on their front porch they had a truck spring with flowers in it and I said "Oh that is so cute" and they replied they bought it from the barn 🙂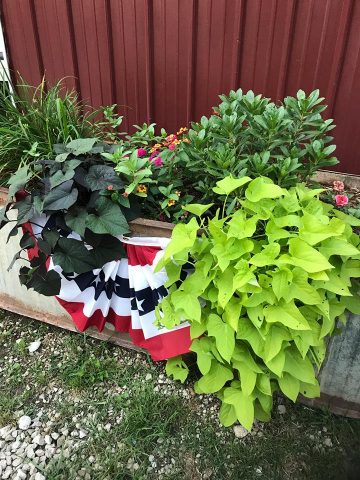 If you have followed me for very long you know my personal favorite is to fill an old stock tank full of flowers each season. We have two in front of our garage and every year I love them even more!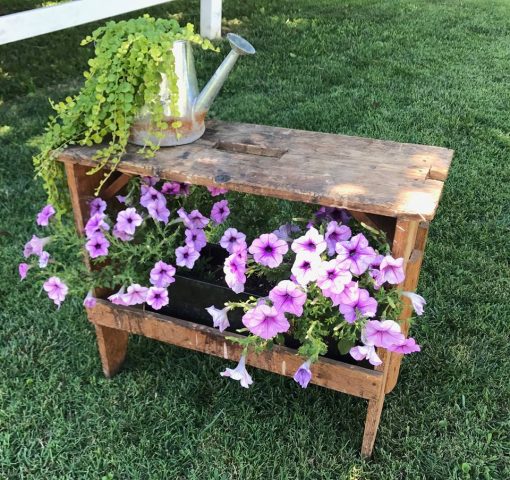 What says spring like and old stool and watering can full of blooms and green?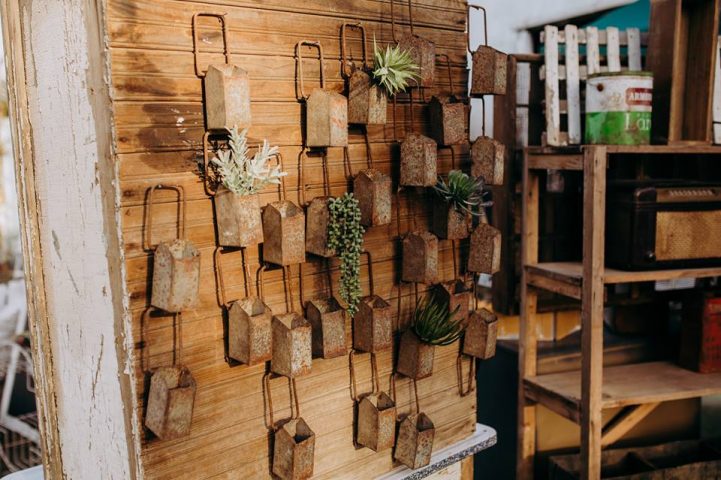 I probably saved the most popular for last. These little cups were a huge hit at our fall market last year. They sold out fast and I had people asking me about them all day.
I hope this gets you inspired for spring planting and gives you few ideas for using old finds as planters!