It wasn't too long after starting the barn that I realized how much it blessed my heart to see y'all carry off your finds from our farm and excitedly put them into your homes!
I have been a closet decorator and nesting machine my entire life. Thankfully my mom was patient with all my shenanigans like when I decided to repaint my entire bedroom on a whim the first day of summer vacation in ninth grade while she was at work. I believe she found out because my little brother called her at work and asked her if he could paint his and of course her answer was no and then he proceeded to tell her "well, Alyssa is."
Life is funny. It blows my mind how the gifts and passions I was born with as a little girl are such a big part of what I am doing now.
Never did I anticipate the response we have gotten from starting the Broken Oak. Apparently there are a lot of closet decorators out there just like me! HA! I love getting pictures after each sale of how y'all have styled your new pieces that you bought at the sale!
I thought it would be fun today to share pictures of items at the barn and then how they look in our shoppers homes.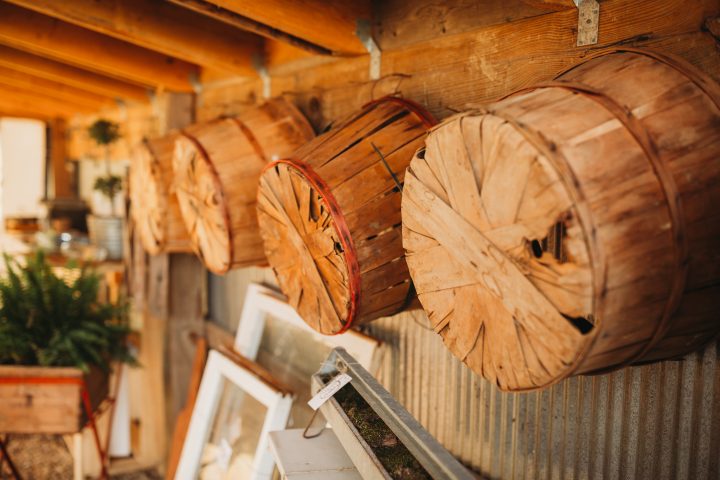 One of our sweet shoppers, Jackie bought four out of five of these bushel baskets and took them home and planted flowers and succulents in them!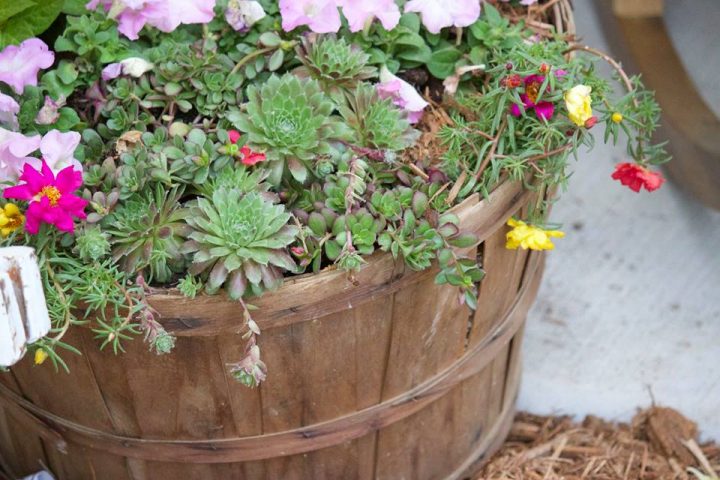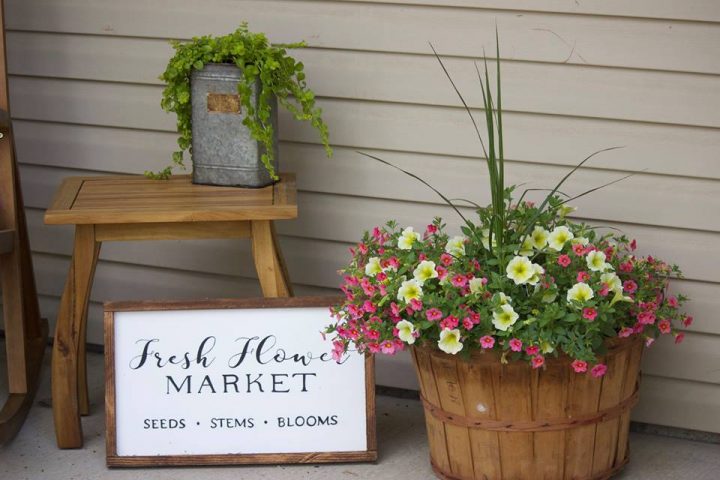 Her fresh flower market sign and little tin with creeping jenny in it are also finds from the barn! It all looks so cute together! I don't have an exact picture of that sign from the sale but here is a few more signs from "Small Town Signs" that were at our sale! The cow is my favorite!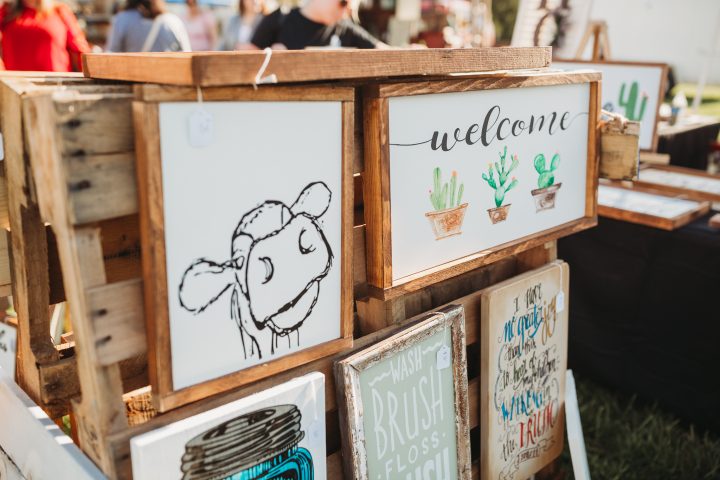 I mentioned before what a hit all of the chicken nesting boxes were this spring! We had dozens and they went so fast! I love the pic of this little one!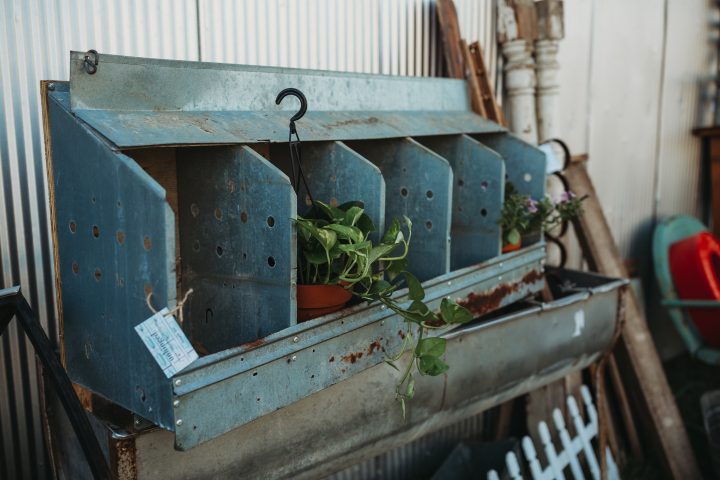 While this isn't the exact same box I love how one of our shoppers, Terri hung hers. She said she plans to plant flowers in it at some point! Can you believe that this is her grand kids playhouse? I love how she decorated the side of it with all her old finds!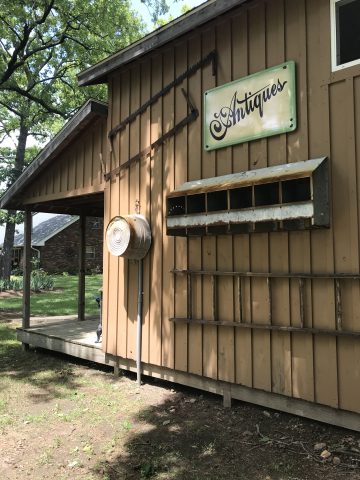 The iron planters and decor are always a big hit in the spring! These little carts have made their way into several porches this spring!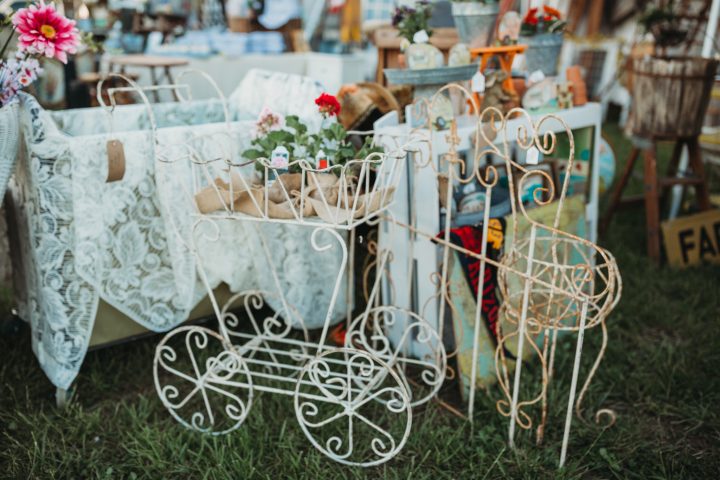 I love how Carrie's is displayed on her porch in front of her window so you get double the enjoyment! And how cute is her old door with the chalkboard on it?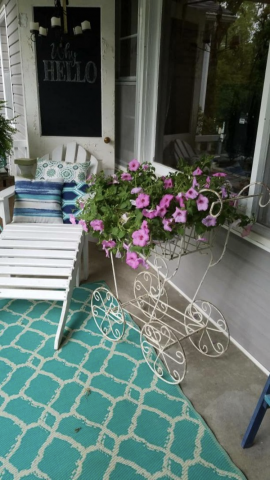 And our last "farm to home" feature is this little cabinet!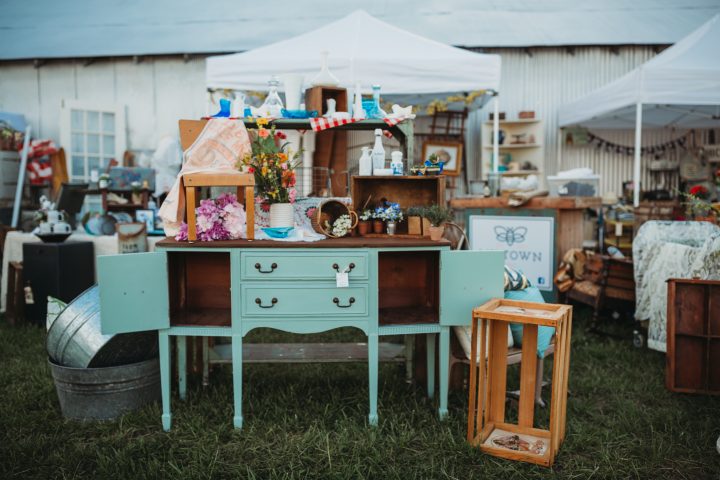 One of our talented shoppers took it home and turned it into the cutest coffee bar!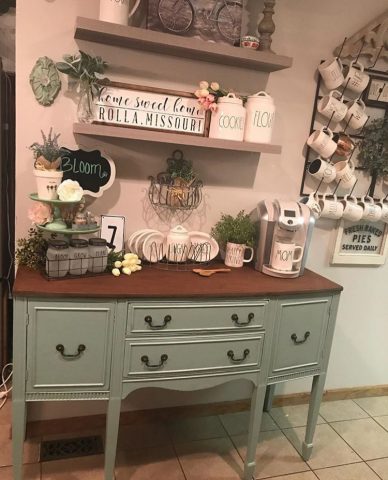 The funny part it I didn't even remember this little cabinet at the market and then when I got the pictures back I was like "oh there it is" Safe to say my mind is busy and focused on other things!
I hope y'all have enjoyed seeing our before and afters! Y'all are so talented and it blesses my heart so much to see what you do with your finds from the barn! Each time a picture comes in I am just so so grateful. Our fall market is just around the corner and I can't wait to see what cool pieces you find, gifts for others you purchase and the fun you will have at our little farm in Missouri!