Instead of sharing how I made this up or other interesting facts about the tacos I will just share how I make them so you can get to cooking them!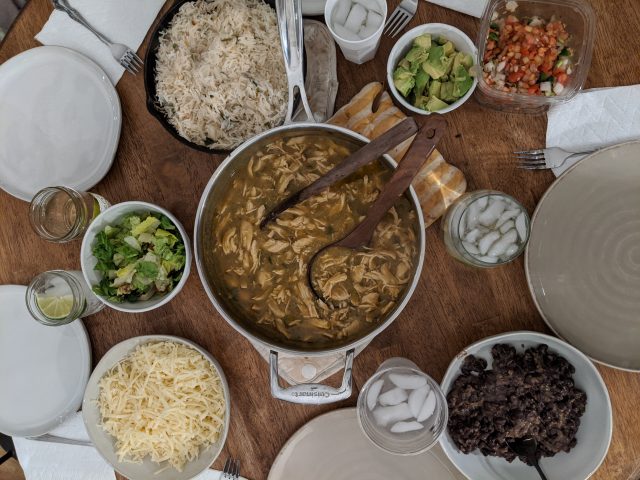 They are our families favorite and I hope you love them as much as we do!
You will need:
4-6 Chx Breast ( I like to butterfly mine)
1 28 ounce can of green enchilada sauce
1 7 ounce can of green chiles
1/2 chopped onion
taco seasoning ( i mix up my own, but you could use a packet)
oil for cooking
1 T butter
Directions:
Drizzle oil in large pan. Place Chicken in pan and sprinkle with 1/2 of the taco seasoning. Cook 5 -7 minutes. Flip. Coat other side of chicken with seasoning and cook 5 – 7 minutes. Flip one more time, cover and cook 5 -7 minutes.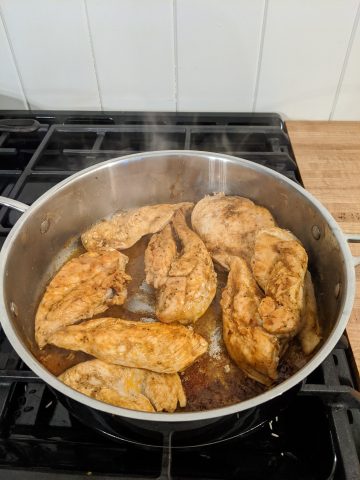 I test the chicken before removing from the pan by cutting into the largest piece and making sure it is done. Once chicken is cooked, remove from the pan. Set aside and let cool.
Add 1 T butter of butter to pan you just cooked chicken in. Melt butter and whisk seasoning and coating from bottom of the pan.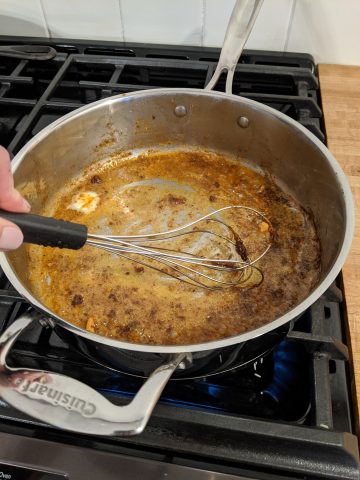 Once mixed add your chopped onion. Whisk butter and onion and cook until onions are tender. And can of green chiles + can of water.
Simmer mixture a few minutes. add enchilada sauce + 1 can of water
Add small bunch of cilantro ( you could eave this out if you don't love cilantro). Let mixture simmer on low while you shred cooled chicken.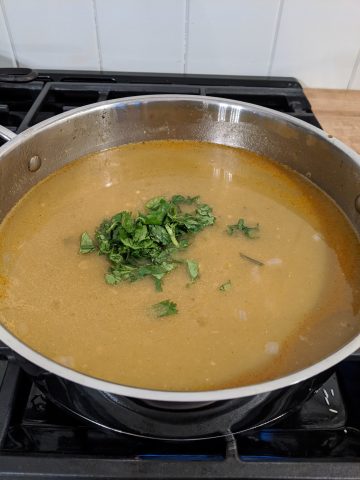 Add Chicken to the green sauce mixture and simmer for a few more minutes.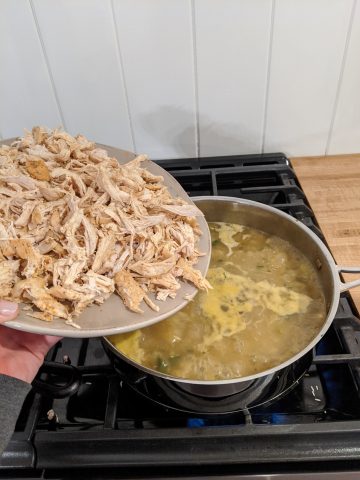 Serves with your regular taco fixins… we love super thin corn shells and white pepper jack cheese.
Side Note: The mixture is quite saucy so serve with a slotted spoon so you can drain juice for little ones and head off their tacos falling apart 😉
This recipe typically makes enough for our family to eat this two nights! Sometimes we mix it up and have nachos the second night!