It is quite possibly my favorite time of year to check cows! All the new baby calves on the ground, the trees are opened up and wildflowers and old homestead flowers are popping up everywhere at the farm.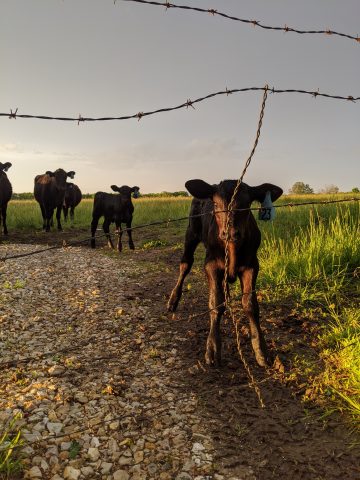 We are done calving for the spring and it is so cute to see all the babies bucking and playing in the fields.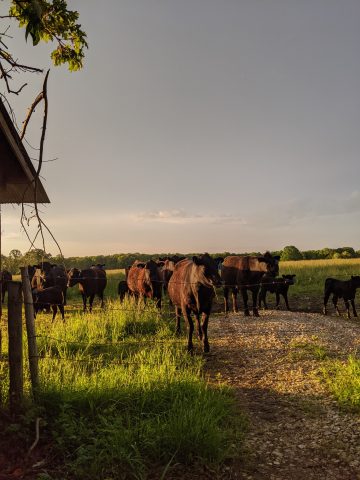 Another thing I love about this time of year is all the old flowers popping up where homes used to stand. We have a pretty crop of Iris' right now in full bloom. There is also a burning bush that my grandma came and got a start of.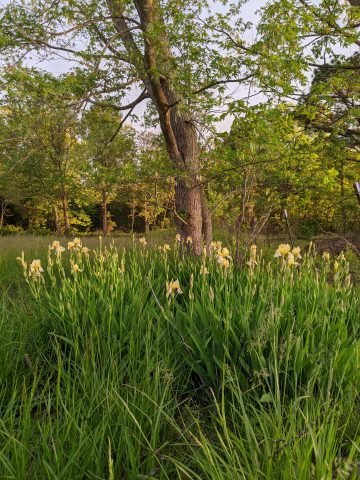 There is something about driving out in the fields with the tall grass in a wide open space that takes me back to my childhood checking cows with my dad. Of course back then we always rode in the back of the truck. I remember bugs smacking me in the face as dad drove around. It's funny how that was almost thirty years ago, but the sounds, smells and even feelings are the same.
Wide open spaces are good for the soul. I hope you enjoyed a peek into ours!