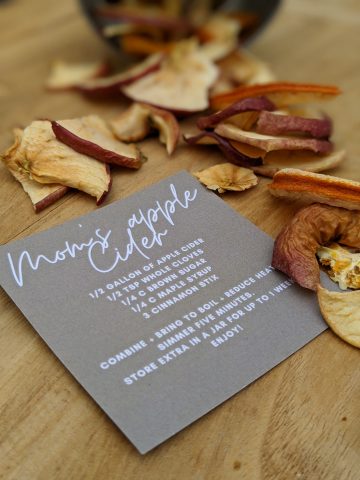 Later this week we will be sharing what was inside our 2020 Barn Box. The theme was all things cozy and when I think of cozy the word comfort automatically comes to mind.
When I started piecing the boxes together so many memories from my childhood began filtering in. My mom did an amazing job of creating a home full of comfort and love. One of the things she did in the colder months was keep a jar of cider and then cocoa in the fridge. We would fill a mug of something tasty and warm it in the microwave once we were old enough to do so.
I wanted to include that sentiment and recipe in the box this year for all of the sweet ladies who received our boxes.
Janene with Lecoma creations has been a vendor for the past few years at the barn. She makes candied pecans and her "fall fixins". The fall fixins are perfect for a stove top potpourri or my personal favorite is to add them to cider.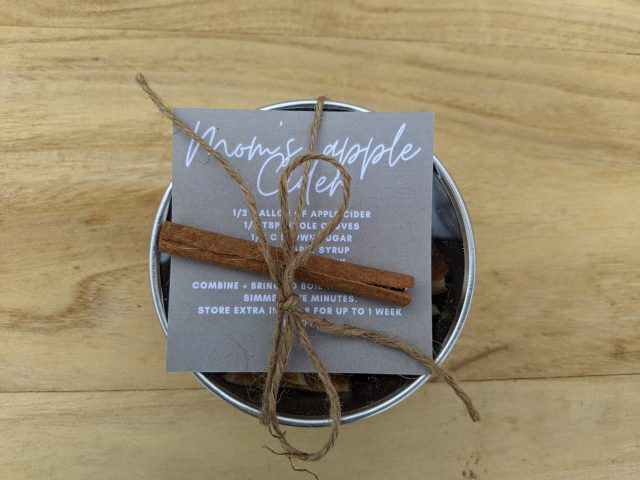 We wrapped up the fall fixins with a cinnamon stick and a sweet little card that had my mom's cider recipe on one side and then her cocoa recipe on the other.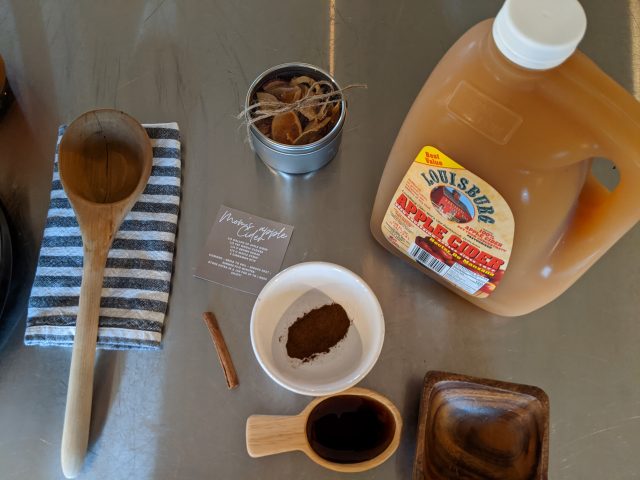 To make the Cider you will need:
1/2 GALLON OF CIDER
1/2 TSP WHOLE CLOVES
1/4 C BROWN SUGAR
1/4 C MAPLE SYRUP
3 CINNAMON STIX
COMBINE + BRING TO A BOIL + REDUCE HEAT +SIMMER FIVE MINUTES
STORE EXTRA IN A JAR FOR ONE WEEK AND ENJOY!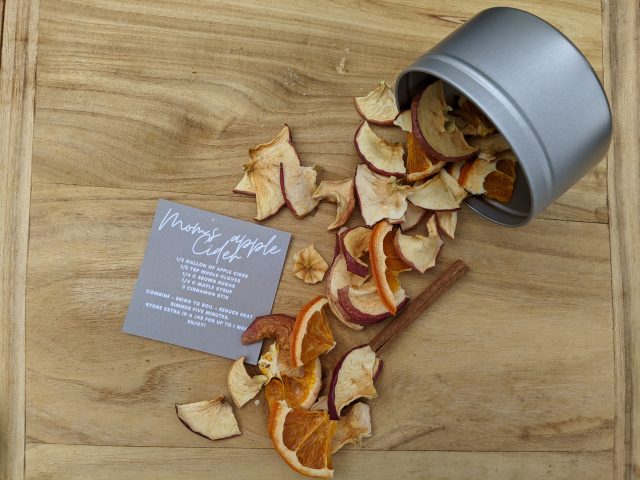 If you are lucky enough to get your hands on some of Janene's fall fixins you can add those in as well!
I hope y'all enjoy this recipe and it brings a moment of cozy to your home!