A couple of years ago we got snow in November. The kids were home from school and it was such a fun day! I decided to make them a little cocoa bar. Looking back I was pretty brave to trust them with the hot water and mess that could have been involved. They did such a great job and we left their bar up through Christmas.
Last year we lived in our Airbnb while we renovated the Barn House to live in it so there was no cocoa bar (tiny kitchen).
Last week one of our kiddos asked me if I was going to do a cocoa bar for them again. So I have been trying to find a spot in our home to make it work.
As a momma it is so special when they remember and treasure something that I did for them. My mom always did a great job of making us feel special not just around the holidays, but all year long.
I thought I would share our cocoa bar from two years ago with y'all today. As the temperatures drop it is fun to have a cozy little station for little ones to fill up on a warm drink.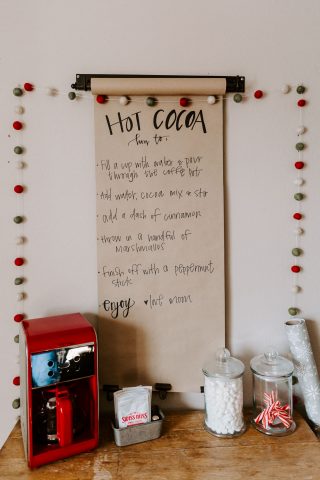 I wrote out the instructions on so they could follow the steps easily and wouldn't need my help each time they made a cup of cocoa. The Brown Paper roll was in our fall box that year and worked perfect for this spot.
They would use a jar and fill it with water and pour it through the coffee pot to warm the water.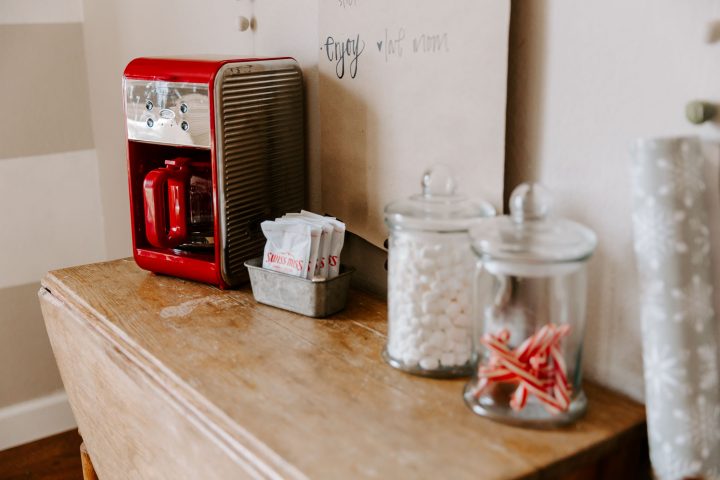 I kept a jar of marshmallows and peppermint sticks close by for their toppings. At Christmas time I added a jar of caramels as well. I used an old mini bread pan to hold their cocoa packets.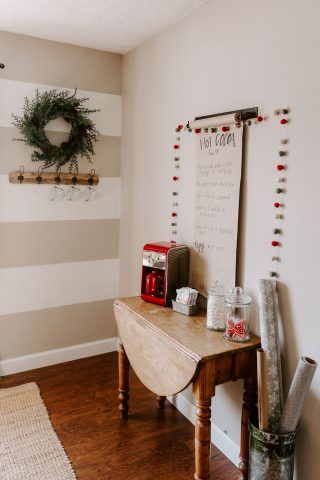 I sat it up in the dining room on my old antique table. I made the pom pom garland and used a coat rack I sold in the online store at the time to hang their mugs on. The mugs are just inexpensive glass mugs from Dollar tree. If they by chance would get broken they were only a buck, but the kids did really good with the not spilling and breaking things.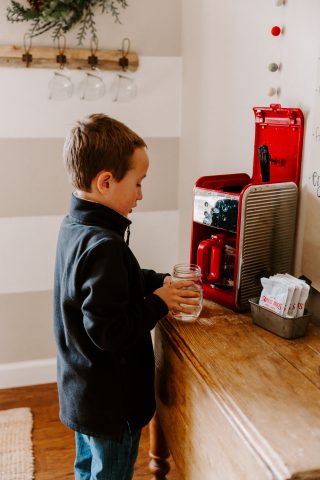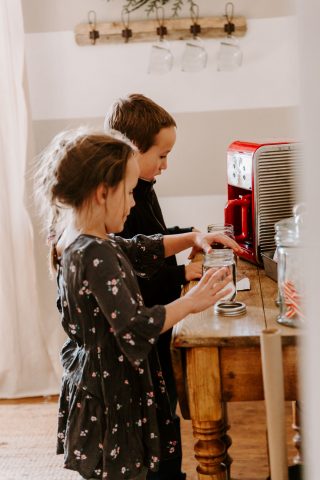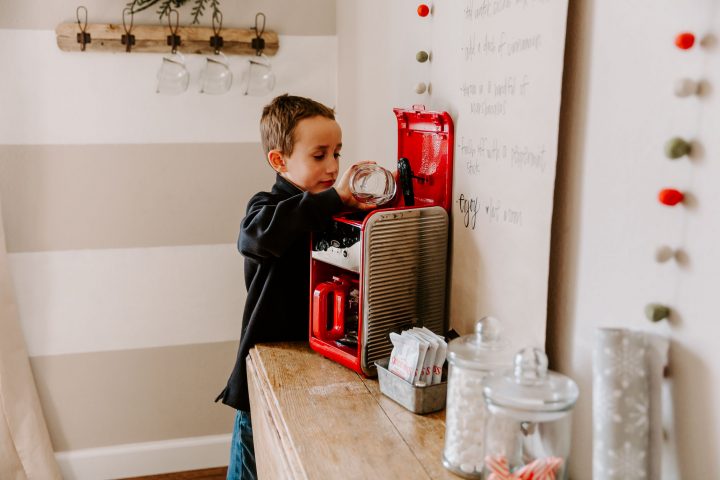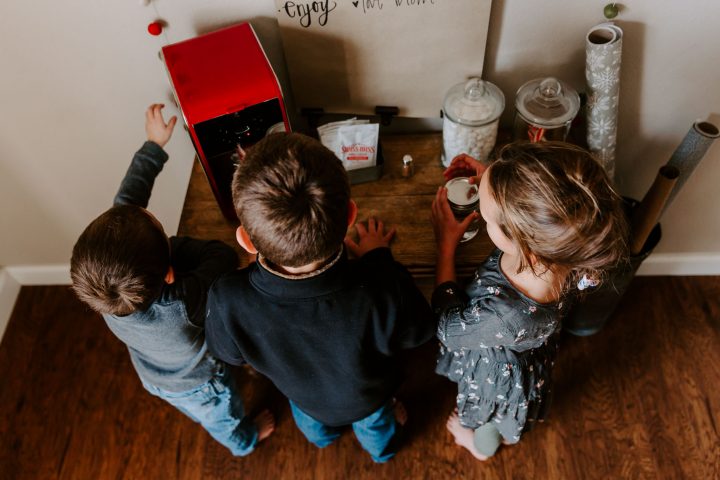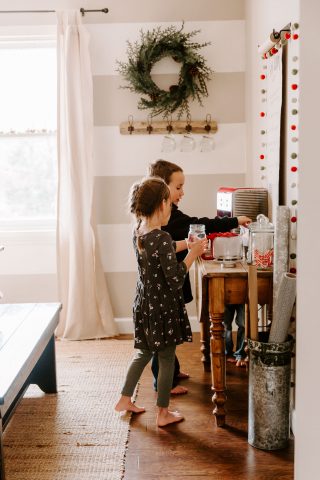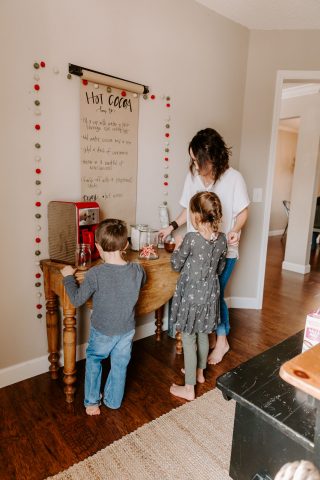 I am so excited to make one for them this year. I am going to change it up a bit, but I love that this is a memory that is going to stick with our family each year.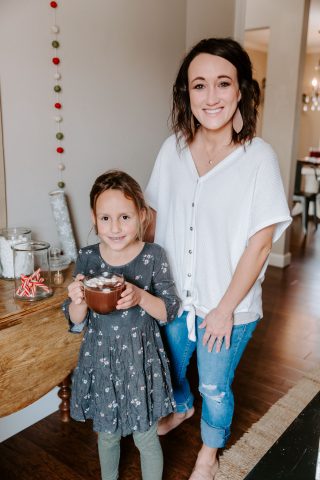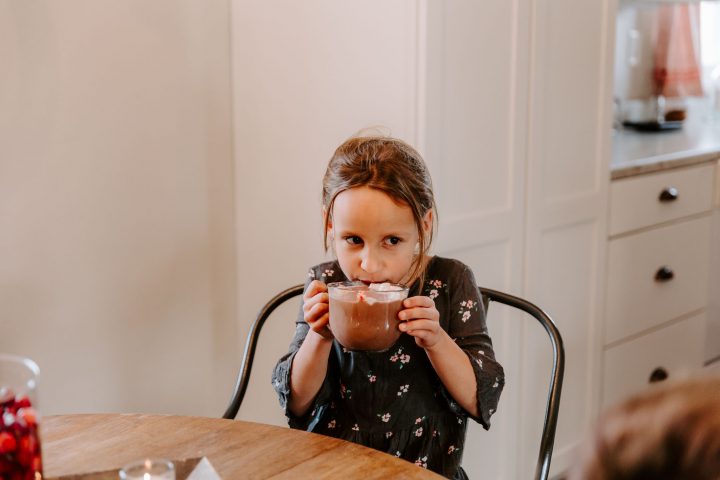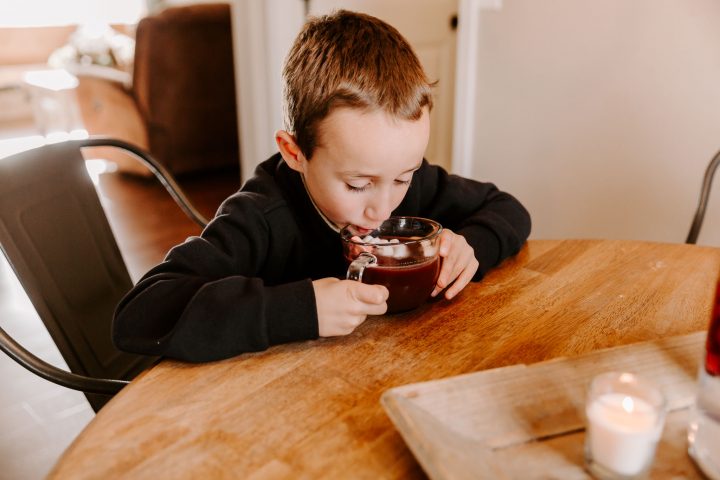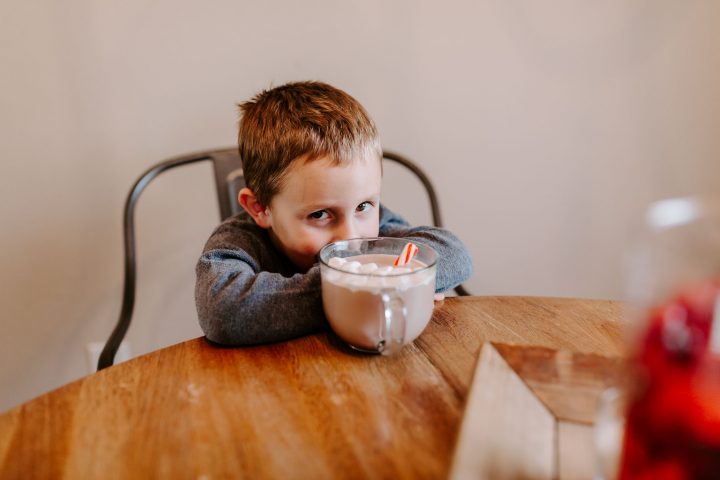 I hope y'all enjoyed a peek into one of our family traditions! I hope to share more as the Holidays get closer! I would love to hear your traditions in the comments below!