Hello and welcome to our dining room!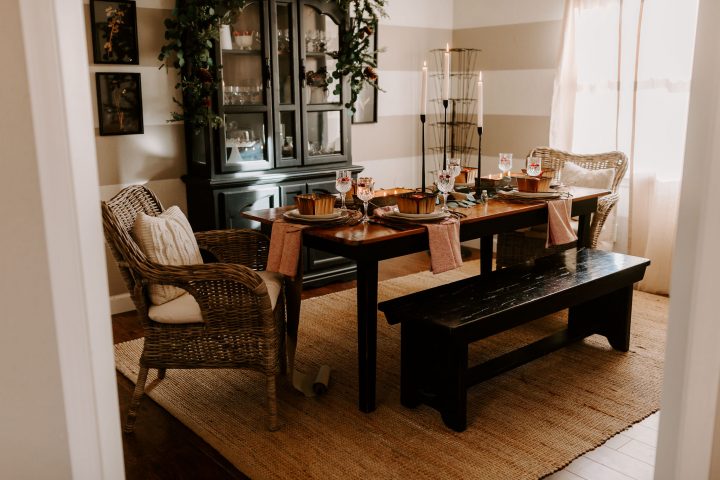 The black hutch is from Cameron's grandparent's basement. I noticed it in their storage one day and asked them if they still used it. It was from a dining set they no longer used so they gifted it to me and I painted it black. Our table and chairs are from my parents. The dishes are gifts and collections passed down from my grandma.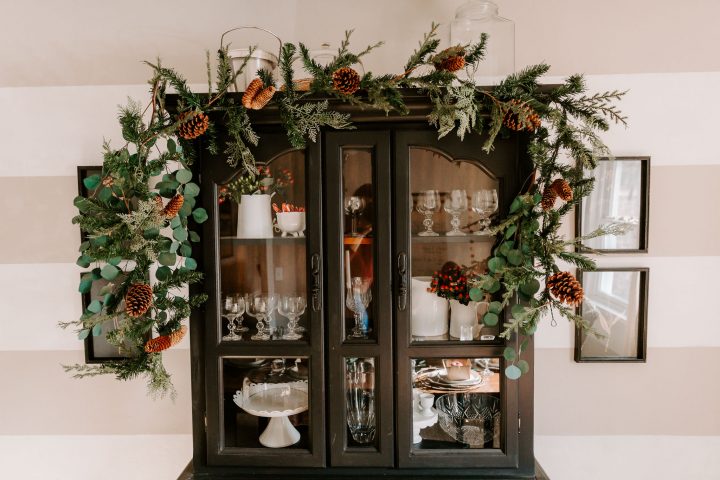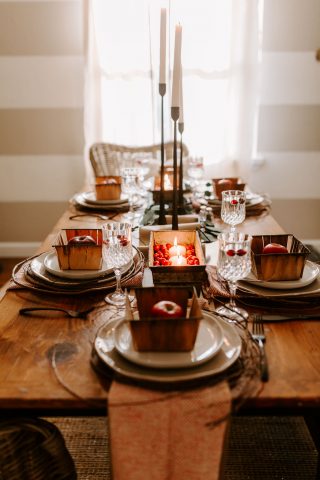 This room is often used for folding laundry, barn projects and other misc catch all, but occasionally she gets used for my favorite thing: gathering friends and family around the table!
This time of year there seems to be a lot of that so I figured now would be a good time to share our dining room with you and how I set the table.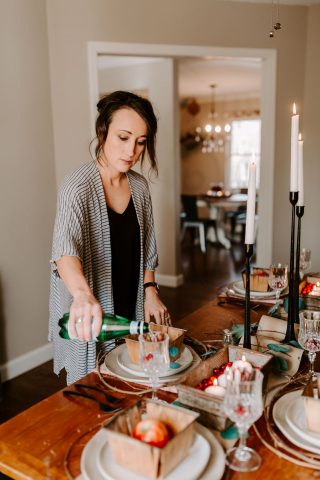 I used to have a hard time putting a table setting together, but I have learned it is a fun way to express creativity and I love a good challenge.
I love to use natural elements when I do anything and I have found usually just what I need is waiting right outside for me to gather it up or in this case right behind me in my kitchen 🙂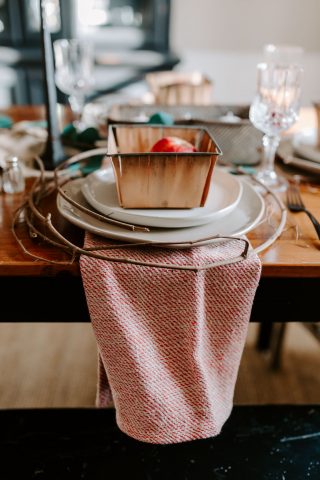 When I began working this table setting I started with an apple on each plate. I loved the pop of red and but it didn't quite look finished so I placed each apple in one of the old berry containers I have saved.
I used a little grapevine around each plate to carry out the the grapevine I have used everywhere else in our house. We have it woven in our tree, our garland, and a wreath so it tied in perfectly.
The grain sack dish towel are from our online store. I have a set as cafe curtains in the kitchen as well.
To carry on with the red theme I used cranberries in my trusty bread pans that I had for sale in our online store. I placed three floating candles in each one because I love lots of candles!
I added a few cranberries to each goblet before adding the sparkling water for another fun pop of red!
Down the center of the table I used one of our brown paper rolls for a runner.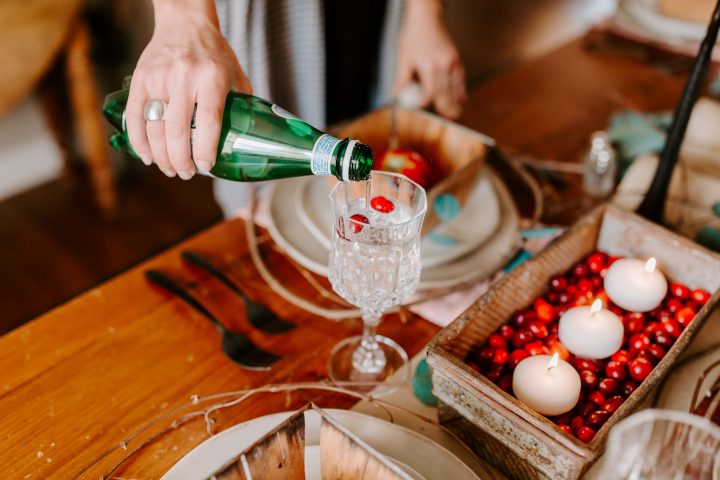 I didn't buy anything for this table setting. I used things I had on hand! I think when you try not to buy a bunch of items you end up with way more character! I used our everyday dishes and silverware, but pulled out our crystal goblets we received as wedding gift. The tall iron taper holders are always on the table and I love how they add some height.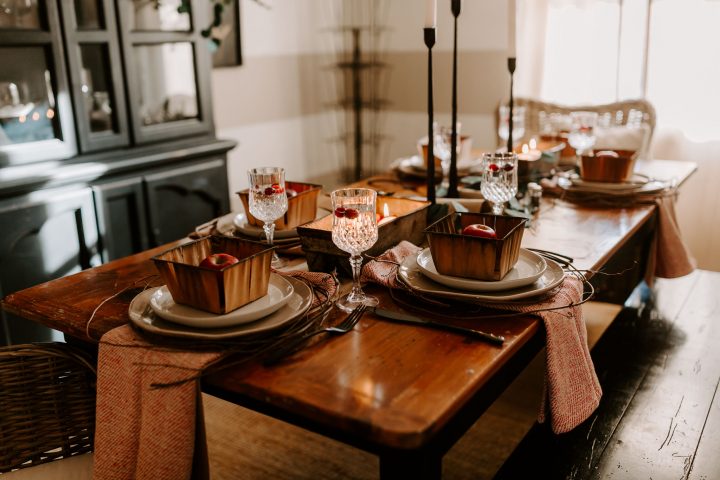 I will be back later this week to share another wall in our dining room with y'all and what we are doing with it this Christmas! It is fun and it is all about the kids! The dining room is the last room I will be sharing before the holidays! I will be back though to share one more room after Christmas! I hope you are enjoying a peek into our home. I love being invited into someone's home. I leave feeling refreshed and inspired and hope you feel the same way from my sharing.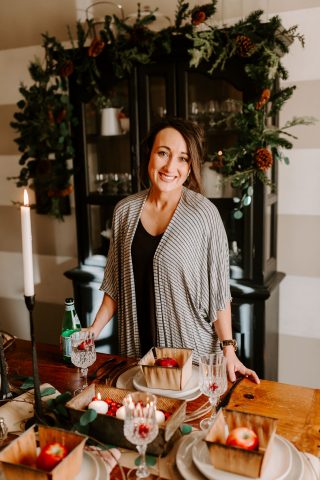 Much love and Merry Christmas!!