I thought about coming up with another more creative name for this dish, but it is about the most simple thing ever to make so I figured a simple name fit it just fine.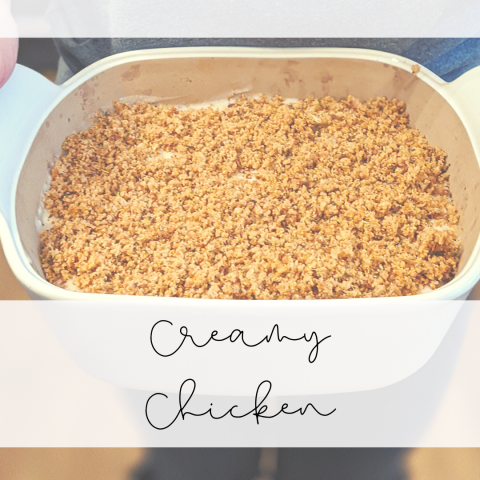 Ingredients:
4-6 Chicken Breast
1 Can cream of Mushroom Soup
1 Can cream of Chicken Soup
1/4 Cup white wine / cooking wine
White Cheese of Choice ( we prefer Mozzarella or Provolone)
Italian Bread Crumbs or Croutons
Directions:
Place chicken in a 9×13 Pan. Top with Cheese. Mix together soups and wine. Pour over chicken. Top with bread crumbs. Bake @ 350 degrees for 30 -45 minutes.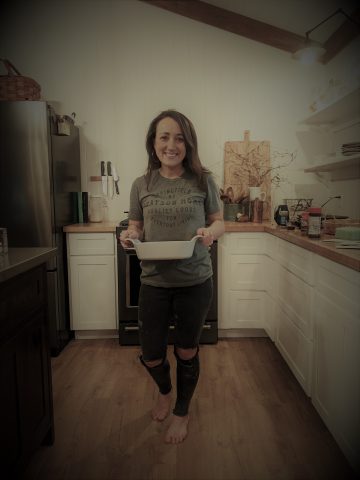 From my kitchen to yours I hope you enjoy it!