A few disclaimers before we jump into ingredients and the actual recipe:
-I learned the boiling a bundle of cilantro trick when we lived in San Antonio. If you dont love cilantro this may not be for you. BUT if you are willing to take a chance you should, it makes the soup amazingly yummy!
-Side note: The cilantro has to simmer for an hour. So this is not a quick recipe. It's perfect to make on a rainy Sunday afternoon when you have a bit more time.
-If you like a lot of veggies or beans in your Chicken Tortilla Soup you could definitely add them, but we always just do chicken.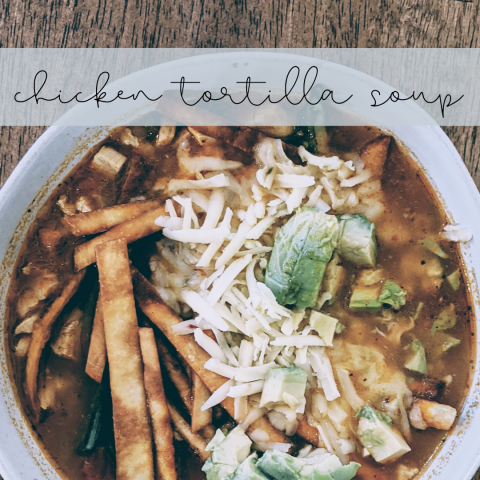 Ingredients:
5 Chicken Breast cooked and shredded
1 can of Rotel Tomatoes
1 large can of whole tomatoes (or stewed)
1/2 of a large onion
2 T butter or Olive Oil
1 large bunch of cilantro
2, 32 oz containers of Chicken Broth
Seasonings – Salt, Pepper, Cumin, Chili Powder
—————————————————————————————————————-
Directions:
Blend Rotel Tomatoes and whole tomatoes in blender until smooth.
Melt butter or heat oil in soup pan, once melted add chopped onion. Cook until tender and add 1 cup of water. Add blended tomato mixture.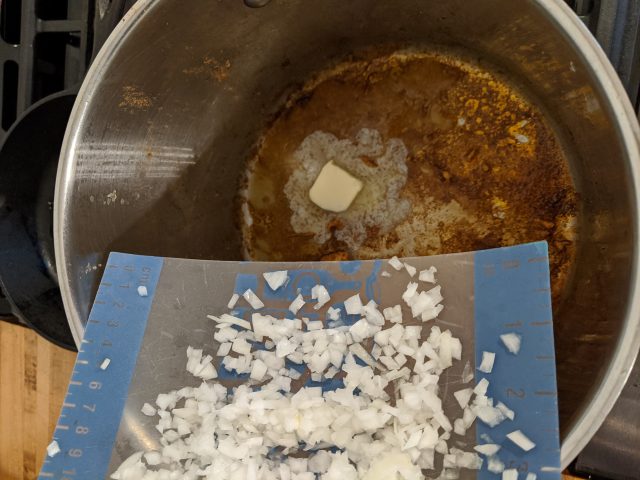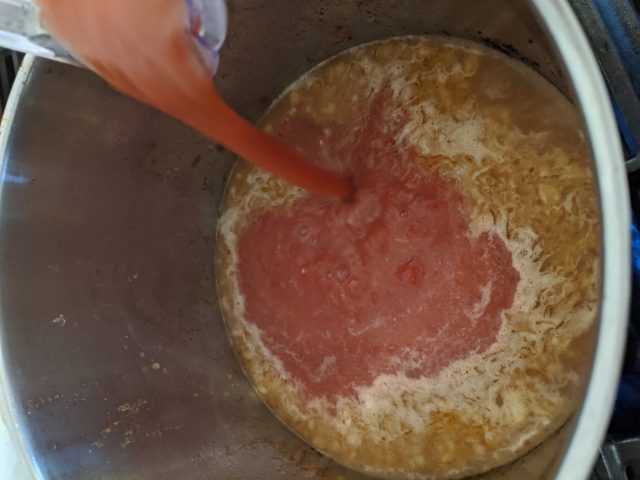 Simmer five minutes on medium heat.
Then add chicken broth and four cups of water. Add cilantro bunch.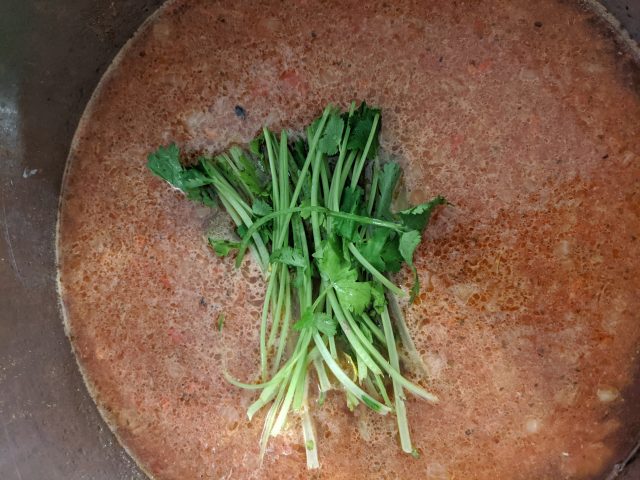 I like to add a few shakes of Salt, pepper, cumin and chili powder at this point. But you can season it to your liking. You can even add a packet of taco seasoning and that makes is super yummy too!
Bring to a boil and simmer 1 hour on medium.
Once soup has simmered remove cilantro stems, add chicken and enjoy!
We like to serve the soup with chips, avocado, sour cream and cheese!