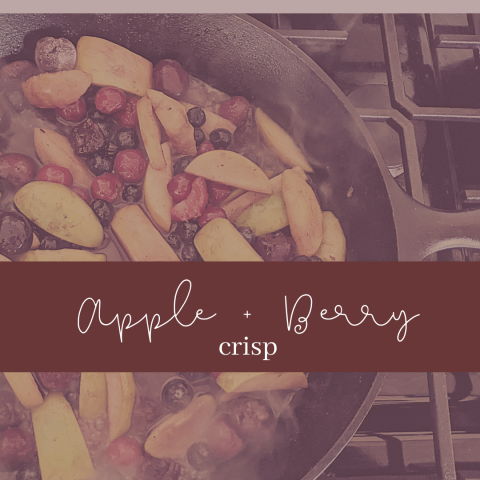 A few weeks ago I had some apples that were starting to soften. I decided to make a dessert to go with our dinner using them. I originally planned on doing baked apples but as I was simmering the apples down I decided to mix it with some cherries and try making them into a crisp and it turned out to be a huge crowd pleaser so I remade it this weekend and wrote down instructions to share it with y'all.
It's super simple and a great thing to make if you have people in your life that can't have egg, dairy or gluten.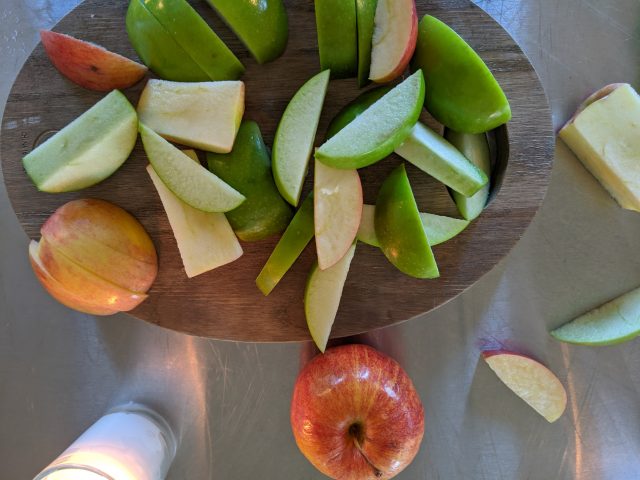 You will need:
3-4 apples ( mine were small so I did 5)
1 cup of frozen cherry + berry blend (I used this one and pulled out the strawberries)
1 Cup of Cider (if you don't have cider you could use water, but the cider makes it so yummy)
1 1/2 Cups Oats (we use these )
1/2 Stick of butter, melted (you can use coconut oil if you can't do butter).
1 T of sugar + 1 T of cinnamon mixed together
Whipped Topping ( We LOVE this one).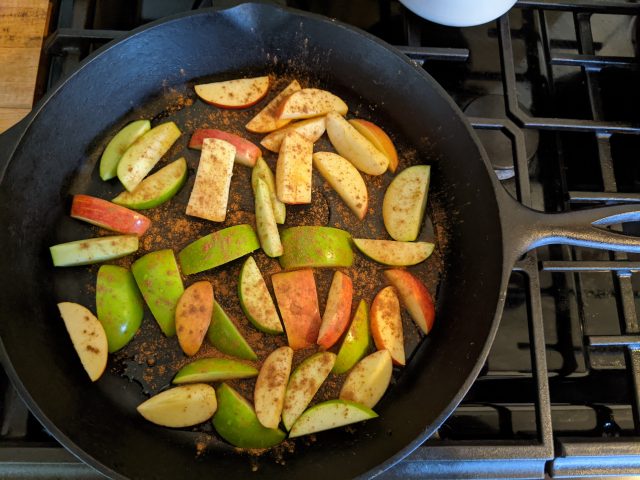 Step one chop apples and place in pan to simmer on the stove. Lightly sprinkle with pumpkin pie seasoning and add cider. Simmer until apples soften and then add cherry+berry blend to apples.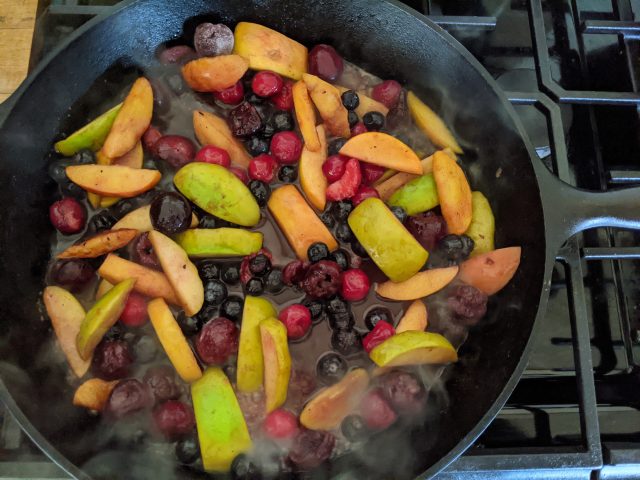 Cook just a bit. You want things to blend well but not turn to mush.
While they simmer mix together butter+oats+and cinnamon sugar mixture
Spoon berry + apple mixture into a baking dish. Top with oat mixture and bake at 350 degrees for 30 minutes.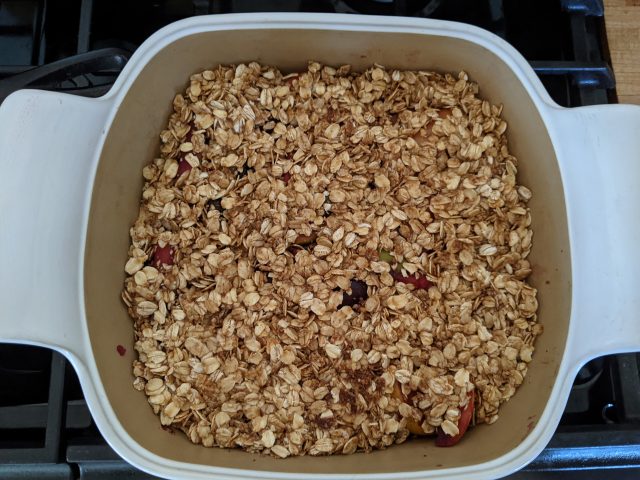 Once the crisp is finished it perfect topped with ice cream or whipped topping. My favorite thing to do is make a hot pot of coffee and add some whip cream to my coffee too!