It is going to hit almost 70 degrees here in Missouri today and I think everyone is getting spring fever. I know I am! I cannot wait to dig in the dirt, plant flowers, eat dinner outside and have coffee on the porch every morning!
The peepers are loud, baby calves are being born and it feels like winter might be ending and spring beginning.
Each spring we host a vintage + handmade market on our farm and it is a fun time to gather beautiful and unique items for your garden and home. I thought today I would share a few ideas of things to keep your eyes out for this spring for the home. I will do another post soon and share garden items I like to look for, but we are still a ways from that so today we will start on the inside of our home and work our way outside later.
OLD QUILTS
First up on the list is old quilts. They are really something to keep an out for year round, but I have noticed I pull my favorites out even more in the spring. In the evenings when the air is chilly they are perfect for your lap while sitting in a rocker.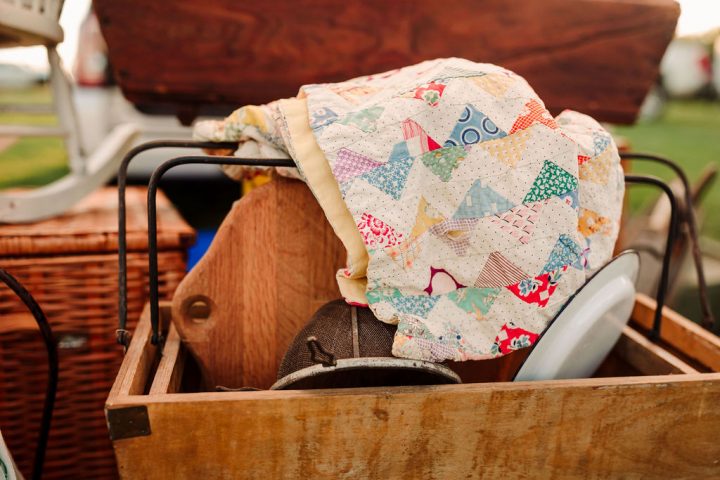 We love to read outside this time of year and an old, worn, soft quilt is perfect for a soft place to land in the sunny afternoons.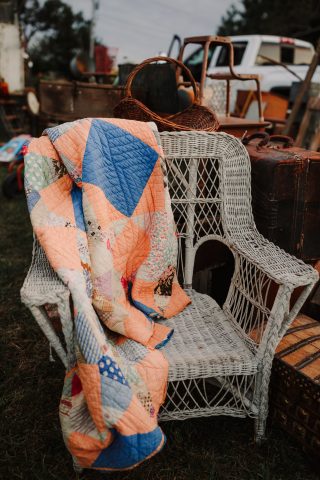 I love to keep an old quilt in the trunk of my car this time of year. They make the perfect table cloth if we end up being out and having a picnic.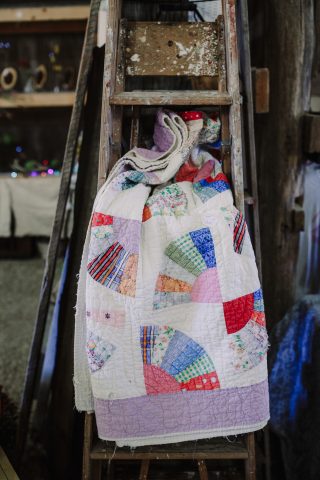 To top it off the faded colors often seen on vintage quilts are perfect shades of spring colors. The faded yellows, pinks and purples are a nod to all the pretty spring flowers beginning to pop up.
Picnic Baskets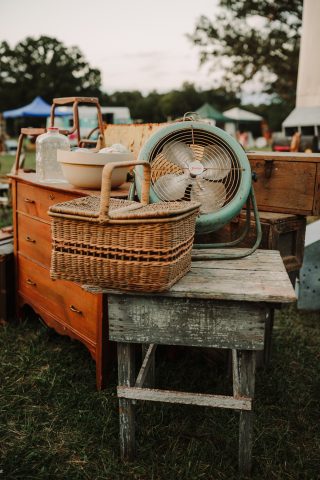 Next up on our list of things to keep your eyes open for this spring is picnic baskets! Naturally, they are perfect for warm sunny days when a picnic seems perfect, but I like to use them for other things as well.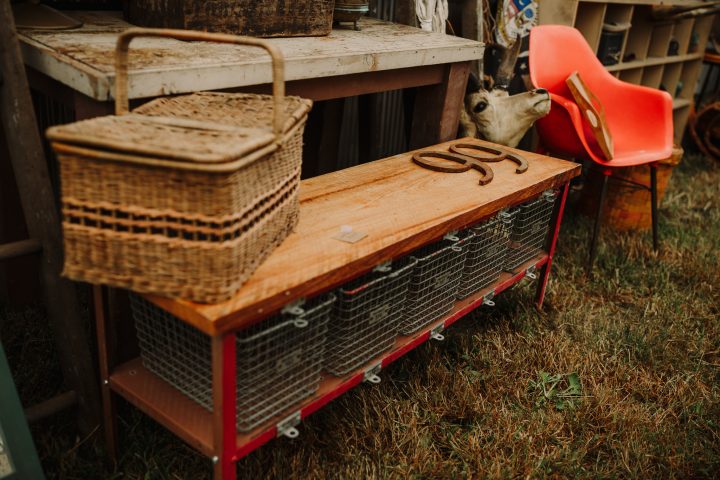 If is see a picnic basket out and about this time of year I usually snatch it up and bring it home for storage. We are always needing extra storage around here and springtime is no exception.
As spring planting starts the need for a place to put seeds, jars and tools arises and I like to keep a basket handy full of everything I need.
Picnic baskets are great for stacking so I like to use them to storage while also added a little texture to a corner or top of a cabinet.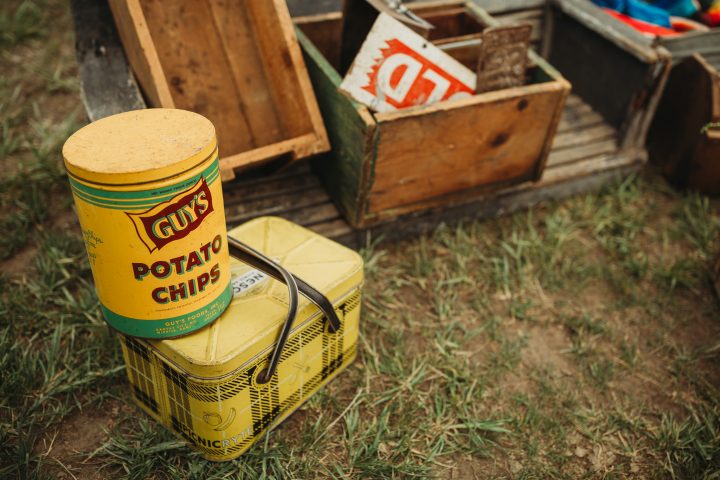 VINTAGE LINENS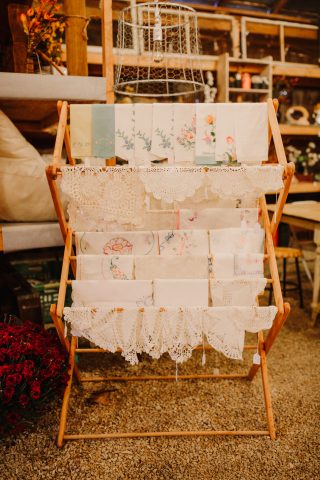 There was a time in my life when I would speed past a bunch of old pillow cases or sheets. But as I have gotten older I have found that having a stack of sheets or kitchen linens with faded flowers has so many purposes this time of year.
If we eat outside an old sheet is my go-to for the perfect spring table cloth.
LAUNDRY BASKETS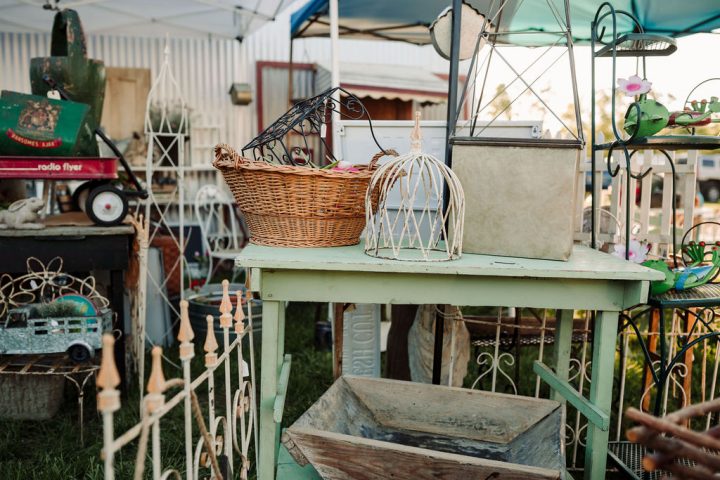 No matter what time of year laundry is always waiting for me and spring is no exception. We start the morning in jackets and long sleeves, sometimes a coat and by the end of the day we have changed cloths many times.
Having pretty and useful items in the laundry room tends to make it a bit more enjoyable for me. Anytime I am out at an antique store, auction or market like ours and I see a wicker laundry basket I scoop it up.
I have been trying to use less and less plastic the past few years and let's be honest, if a wicker basket of laundry sits on the counter while I am out planting a garden it just looks prettier while it waits for me to come back inside.
It's a great time of year to keep your eyes open for vintage clothes pins too to add to your clothesline.
VINTAGE DISHES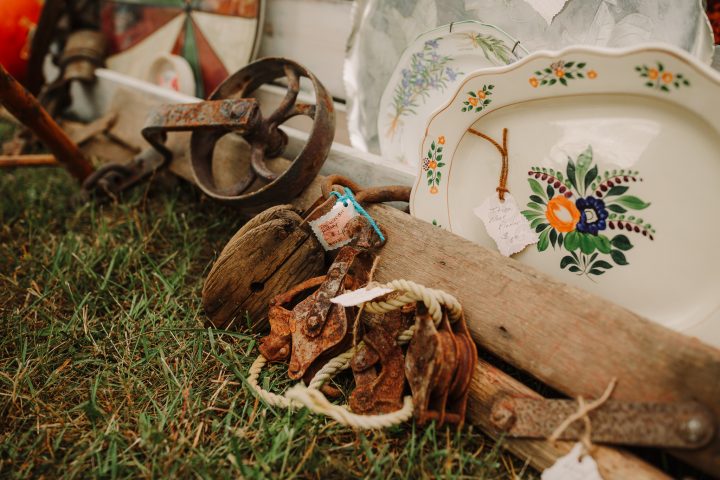 Again, there was a time when I had no desire to own a pretty vintage platter, but the older I get the more I tend to reach for an old platter at dinner time.
My favorite thing to collect is probably old glasses. I have had my eye out for months now for the perfect juice glasses and pitcher to pull out Sunday Mornings when we have a big breakfast before church.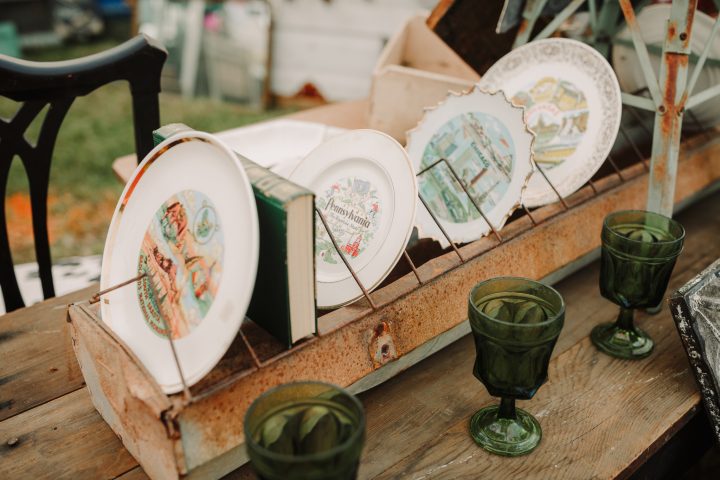 VASES + JUGS + CROCKS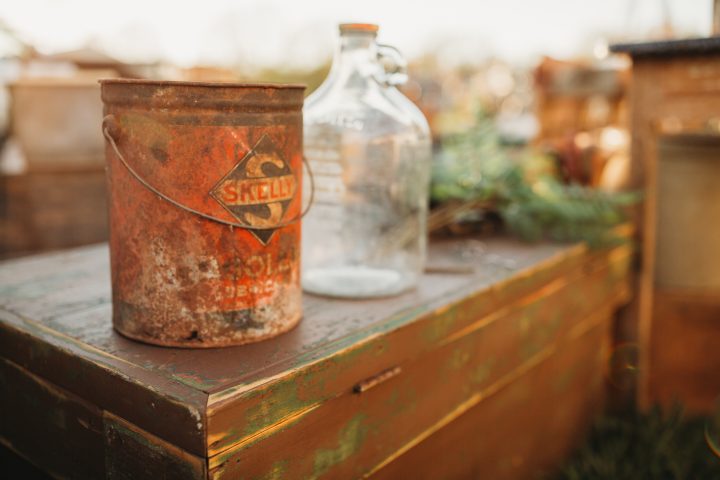 In the spring I get really antsy to scoop up as many plants or flowers (or both) as possible and bring them indoors. I love having unique pieces to stick them in so I am always keeping my eye out for cute little buckets, jugs, crocks, and vases to stick a pretty bouquet in!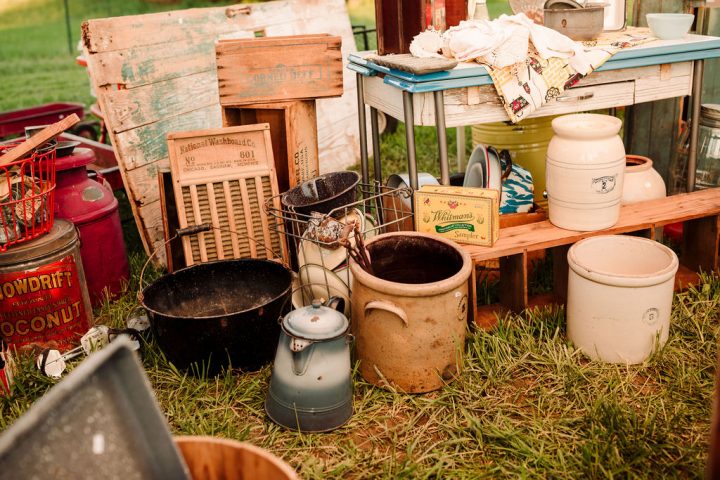 There is never really a bad time to buy a crock that you love, but in the spring it seems like the uses for them multiplies and I am always looking for the perfect one to store paper plates, extra potatoes and onions or of course a pretty bouquet of flowers or plant.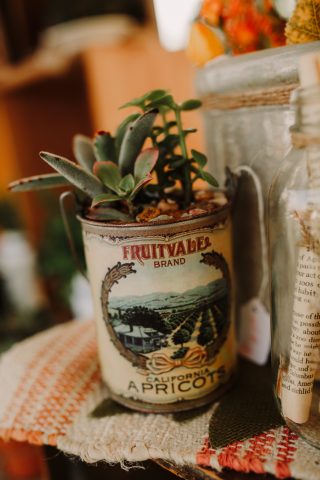 Next week I will be back and share what I love to look for this time of year for the outside of our house! All of these photos are from our past markets and if you love what you see I invite you to join us June 11th and 12th in Rolla, MO for a fun day of hunting treasures on our farm!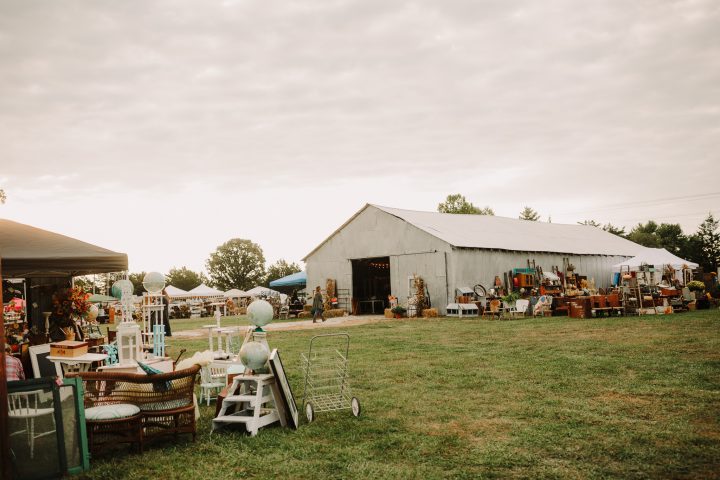 In the meantime I hope you find a piece here or there at the antique store or shop that you love and use in your home! I would love to hear what you are on the lookout for this spring in the comments below.