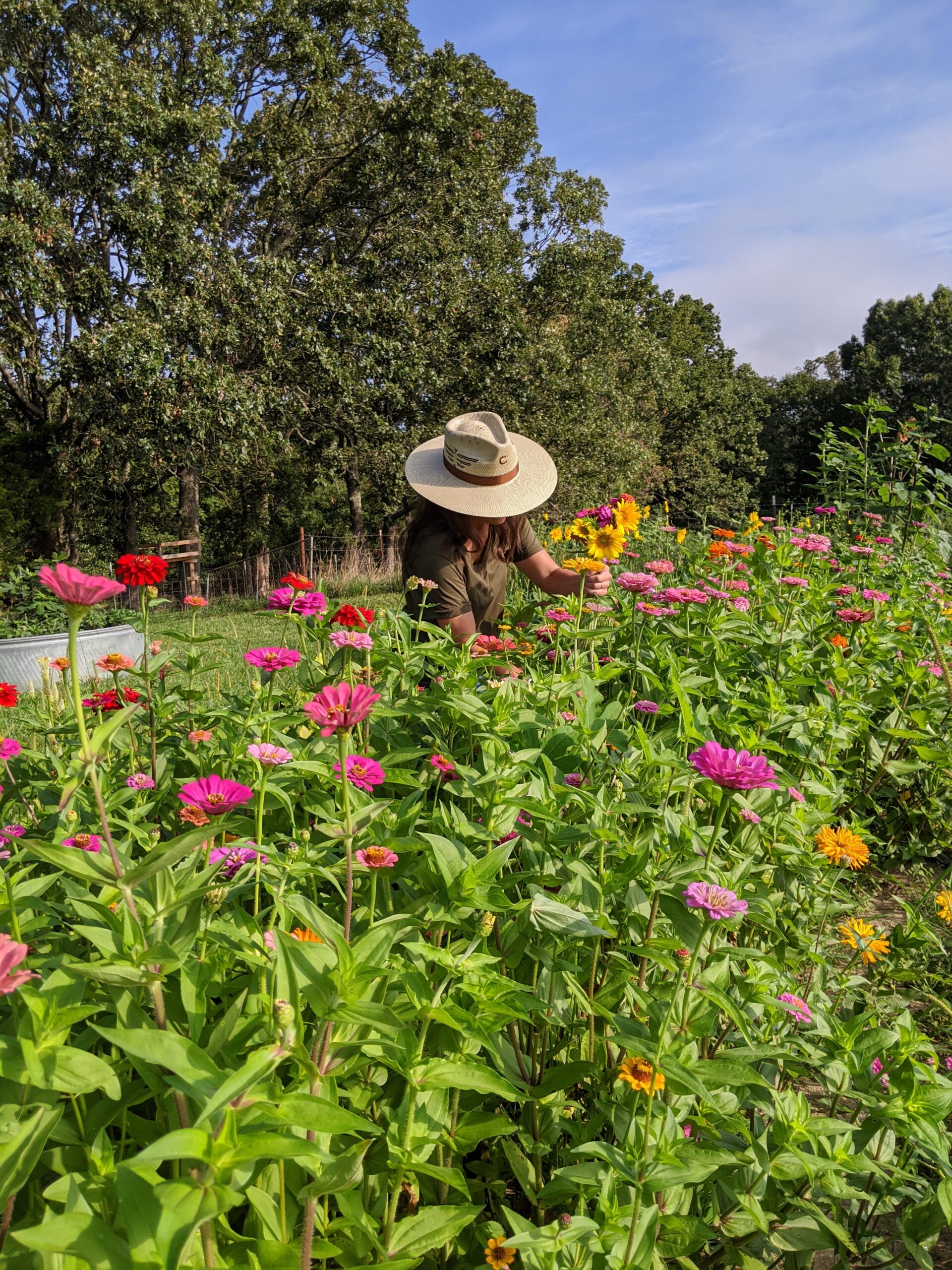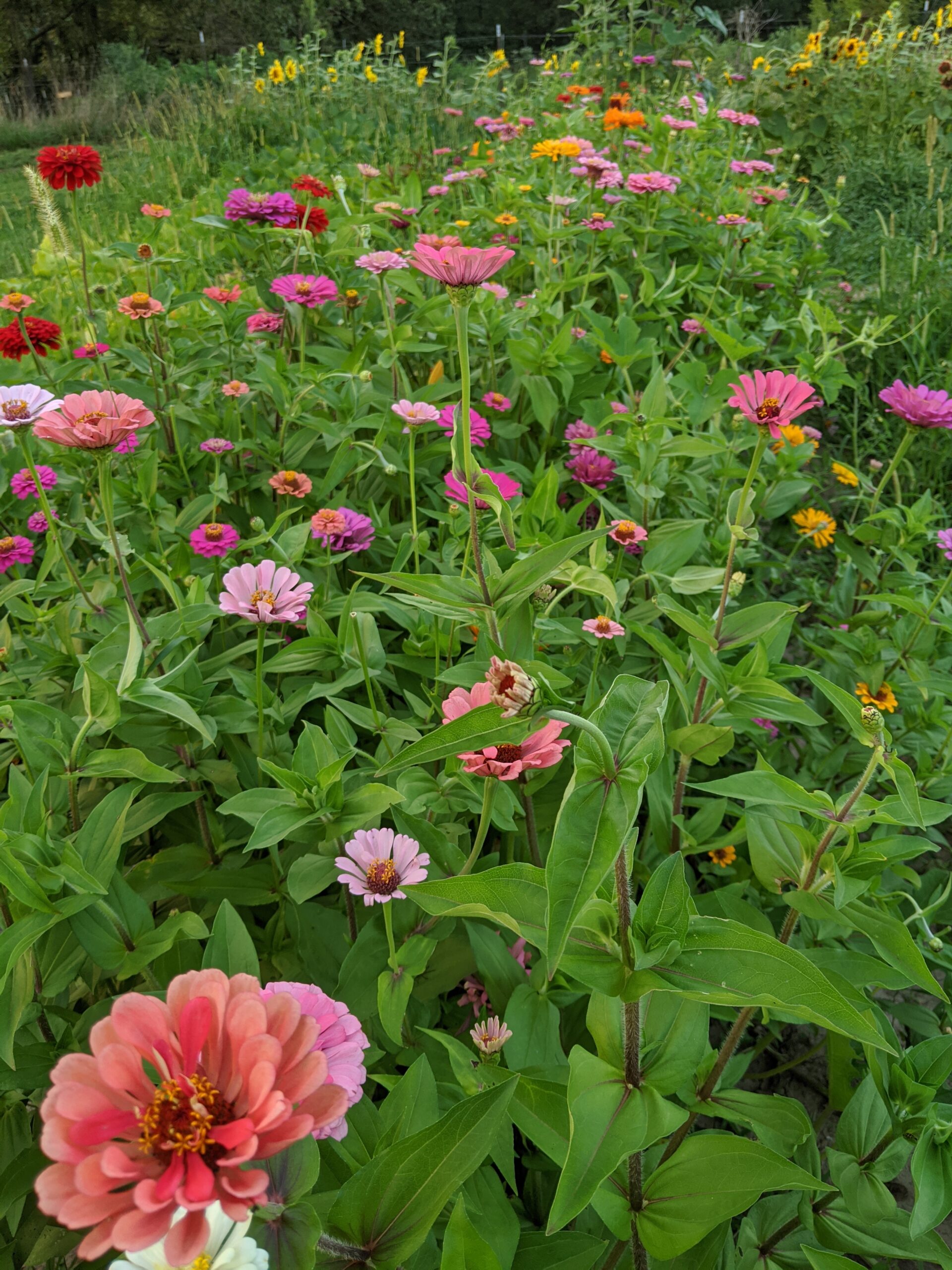 Today I wanted to share one of my favorite summer things with y'all, growing zinnias. The first zinnias I ever grew were in our first home's flower bed in Austin. I quickly learned they were the only flowers that could withstand those hot Texas summers.
When we moved back to Missouri the first summer I had a garden and did a small patch of zinnias. They are still hands down my favorite thing to grow. Zinnias do not mind the heat and when everything else is barely hanging on in July and August your zinnias just keep standing tall.
In 2020 we did a huge patch and they brought us many happy memories that year. We grew so many we started setting up a stand at the road every Friday to share with neighbors and passer-byers during strange and lonely time.
Last year we grew a patch and it did not take off well. Then, all of a sudden in late July or early August it started growing. I had all but give up on it and it ended up blooming at the perfect time. The zinnias were in their prime during our fall market in late September and some of my favorite photos are our guests posing in front of them with their loved ones.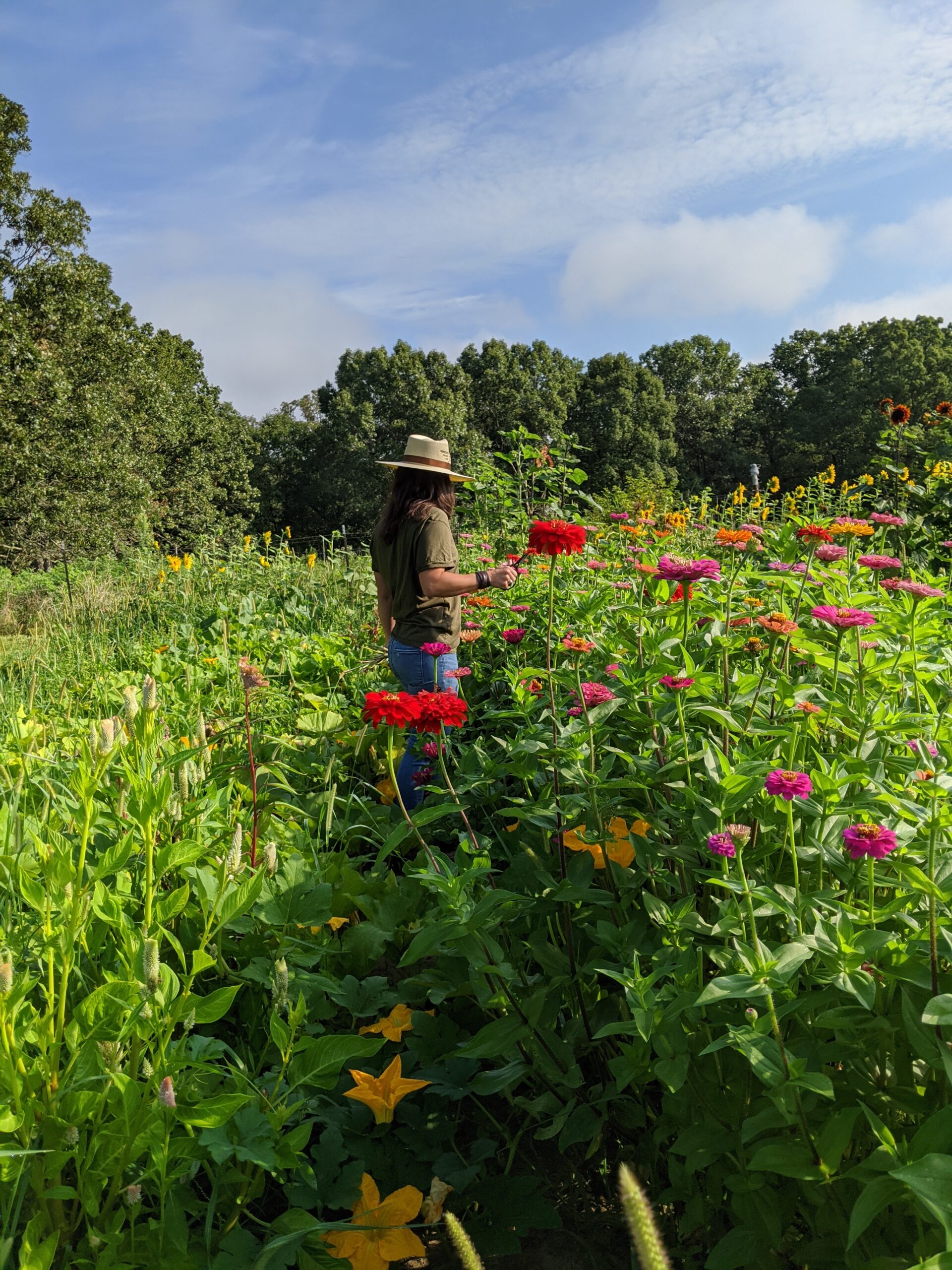 Anyway, on to growing zinnias. Here are my tried and true tips:
#1 Buy bulk seed. I buy different varieties of seeds, but have found that if you go to a hometown garden center that sells seeds by the scoop you have the best luck. Last year when my patch didn't do well I had tried to save seeds from our 2020 patch. My neighbor shared that they could have not done well because I didn't soak them over night in the fridge. When saving seeds they need that cold period to do well. (I will try that next time and report back). I think part of why they didn't do well was because I tried to plant them too early. Now is the perfect time to plant them because the ground is warm and like I mentioned before, they love heat.
#2 Keep It Simple. Y'all are going to think I am crazy but I do not dig holes for my zinnias. I just rake the soil back, scatter seeds and then sling the soil back over the top of them with my rake. The typically sprout in 3-6 days. I like to cover them with mulch, but you do not have to.
#3 Pinch them back. It is hard to explain the steps so instead of doing that I am going to share this video. She shows how, where and when to pinch them back and the benefits of doing so.
#4 Cut those flowers. Zinnias are one of those flowers that just love to give. You might be tempted to not cut any bouquets, but I urge you not to do that. When they first start blooming I tell the kids to trim them no lower than the next bud. What you will find is the more you cut the more that will grow back.
#5 Cut the dead heads off. Once a flower is done blooming snip the dead bloom off to encourage new growth. You can save the heads for seed if you would like.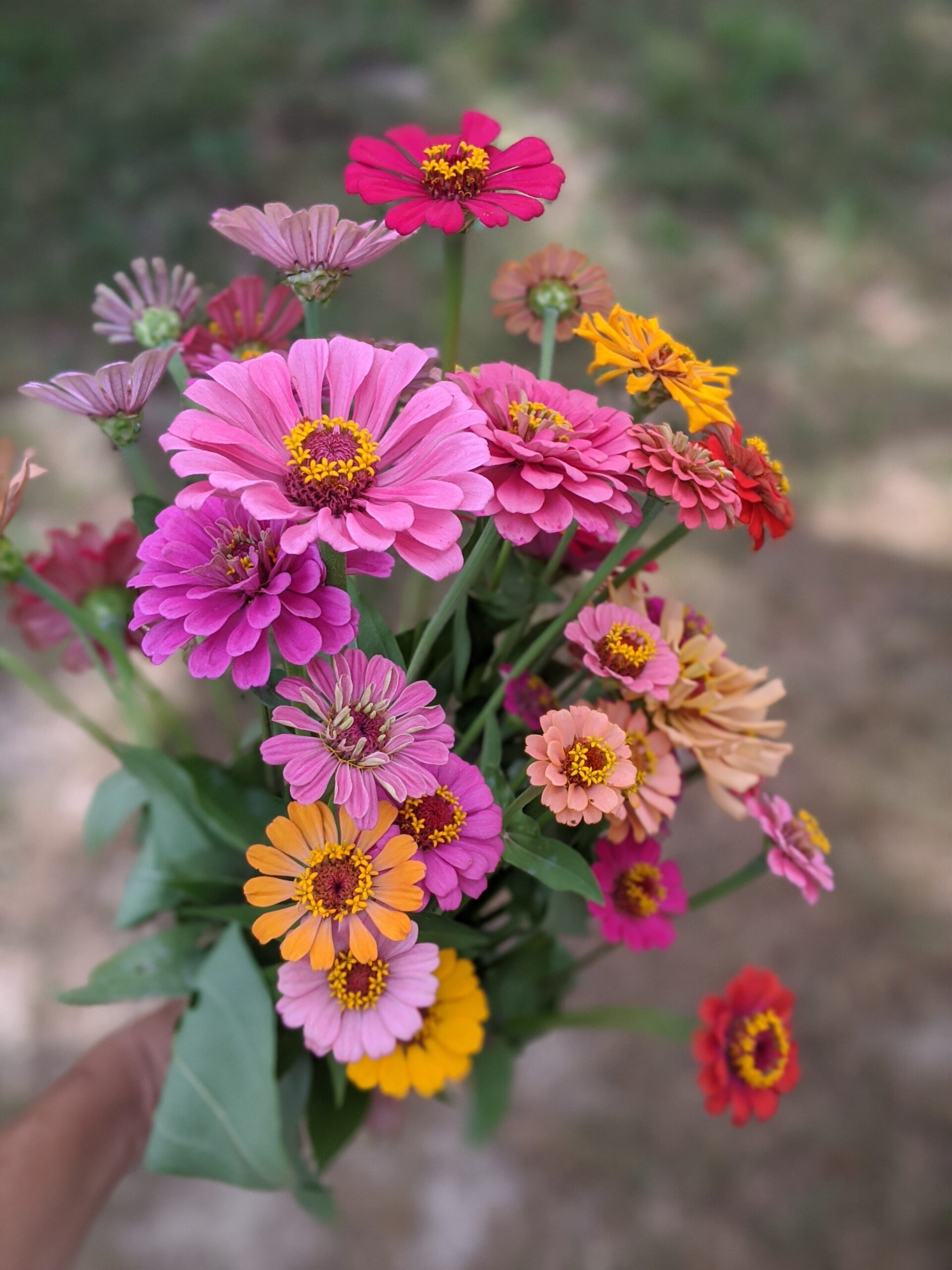 Hopefully these tips help and you grow a lovely little patch of colored zinnias this year to share with friends and family! If schedule and time allows I like to plants sunflowers and celosia to mix in with the zinnias.