Happy Friday Everyone! I can't believe how close we are getting to Christmas! I tried to get some shopping done this week before everything gets so hectic, but I still have a lot to do.
Last week I took y'all on a little tour of our kitchen.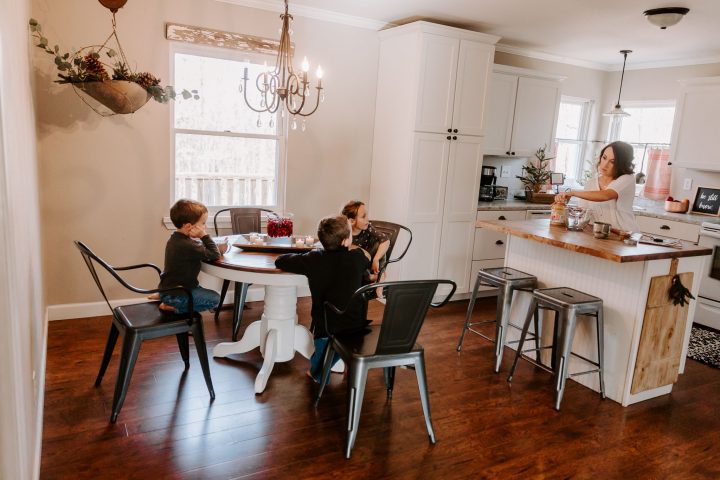 I mentioned that it is the hardest working room in our home and much of that is because of these three sweet, growing little people right here.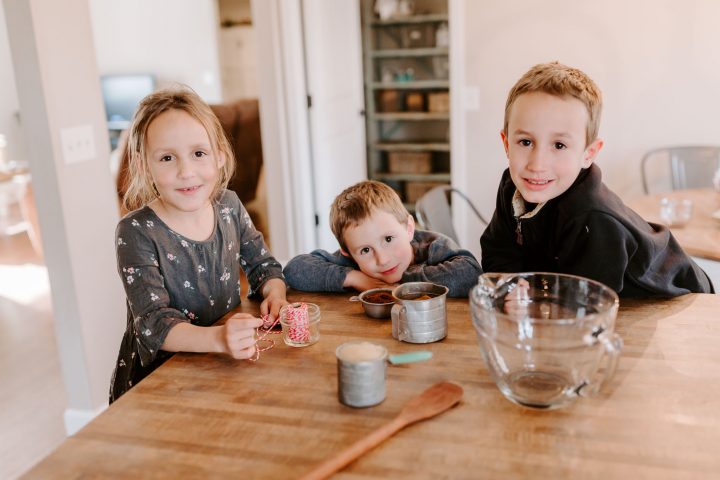 Goodness do they have my heart.
They are always hungry and so we find ourselves in the kitchen a lot.
But, this time of year once the time changes and the days are shorter they always seem to have crazy amounts of energy stored up that they can't seem to burn off. So, we are always looking for new indoor projects to help these winter days not seem so long.
…
I want them to have sweet childhood memories and I truly believe it is the simple acts like making something in the kitchen together that they will remember and cherish the most.
One new thing we did this year was make applesauce ornaments. They are super easy and smell amazing. We put ours on our tree, but they would be perfect to tie on gifts or package up and give to someone.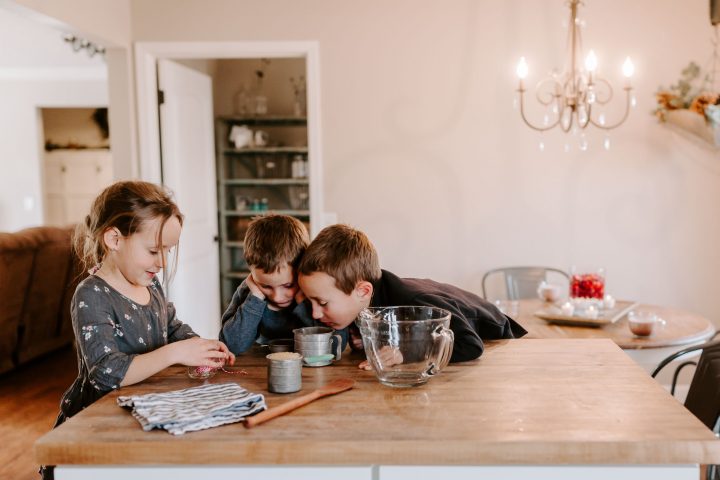 The recipe is super simple.
 Mix together 1 cup of ground cinnamon, 3/4 cup applesauce, and 1 T cloves (optional)
Once ingredients is mixed roll dough into a ball.
Sprinkle surface and rolling pin with cinnamon
Roll dough until about 1/4 inch thick and use cookie cutter to cut out shapes.
Using a toothpick or straw make a hole for hanging each ornament.
Bake 2-3 hours in 200 degree oven. Your house will smell amazing! Once they are dried and cooled hang them with ribbon or twine!
Enjoy!