My friend Shylah makes the best concoction ever! She calls it Texas Caviar, but it isn't sweet like some I have had and it has black beans not black eyed peas.
It is PERFECT for this time of year! I am excited to make it with our garden veggies this year.
It's super simple and perfect for an appetizer or an addition to those barbecues that are commencing.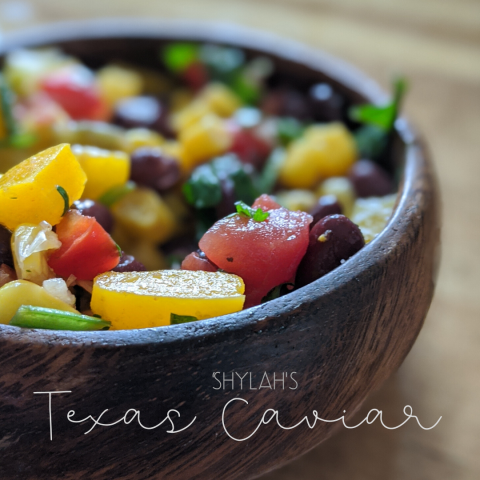 3 chopped bell peppers
1 bunch of cilantro
1/4 Cup olive oil + Apple Cider Vinegar + Fresh Lime
2 cans of rotel or fresh tomatoes (her favorite is grape tomatoes)
2 cans of black beans
2 cans of corn
4-5 fresh, minced garlic cloves
Salt+Pepper+Cumin to taste
Mix Together and serve with corn tortilla chips.