A few weeks ago I shared my mom's cider recipe and today I am excited to share her cocoa recipe with y'all.
She would keep a jar of it in the refrigerator in the winter and I can remember warming up a cup after sledding out in the snow. It is a tradition I hope to pass on to my own kiddos. I shared our cocoa station here and stocked up on mini marshmallows yesterday! Now all we need is a big pretty snow.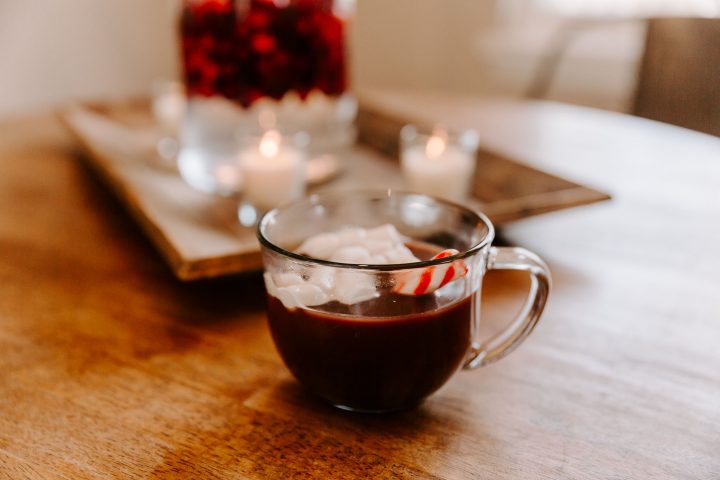 Ingredients:
1/2 Cup of Sugar
1/4 Cup of Baking Cocoa
Pinch of Salt
1 Tsp vanilla
4 C milk
1/3 C hot water
Directions: Mix Sugar, cocoa, and salt in medium saucepan; stir in water. Bring to a boil over medium heat, stirring constantly. Boil and stir 2 minutes. Add milk; stir and heat until hot DO NOT BOIL. Remove from heat and add vanilla. Beat with a whisk until foamy. Serve with marshmallows. Store extra, once cooled in a jar in the refrigerator for up to 3 days.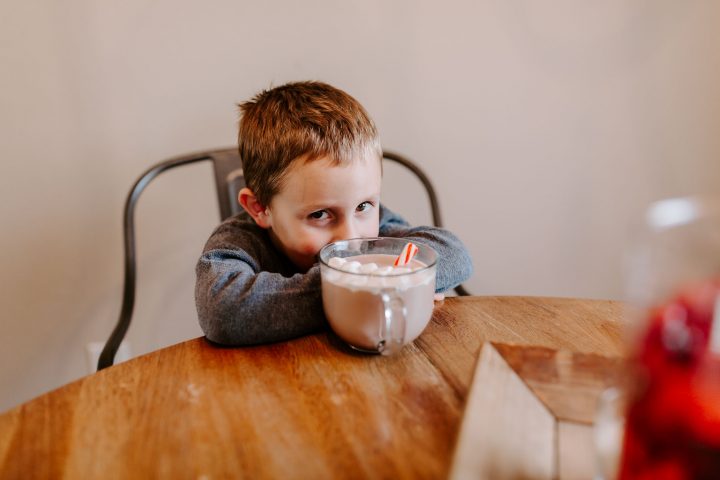 Enjoy!