I typically call these "cattle working sliders". I made them last year and they were such a hit now I make them each time we work cows! This past Friday we worked one herd in the morning and another in the afternoon so I snuck away and popped them in the oven in between.
I made another pan Sunday morning for our Easter breakfast. They are best warm and you can change up the meat and cheeses to your liking.
Ingredients:
2 packages of dinner rolls ( I usually get them in the bakery section of the grocery store)
2 packages of cheese ( I like to mix a white cheese and a yellow)
2 packages of lunch meat ( I did turkey and ham for the crew and Canadian bacon and ham for Easter)
2 sticks of butter
1 pack of Italian or Ranch Dressing Seasoning
1 cup of Ranch Dressing
Fresh shredded parmesan
Now let's assemble some yummy sandwiches! Slice your dinner rolls in half and place bottom of the rolls in a greased pan. Next, spread each bottom part of the roll generously with ranch dressing.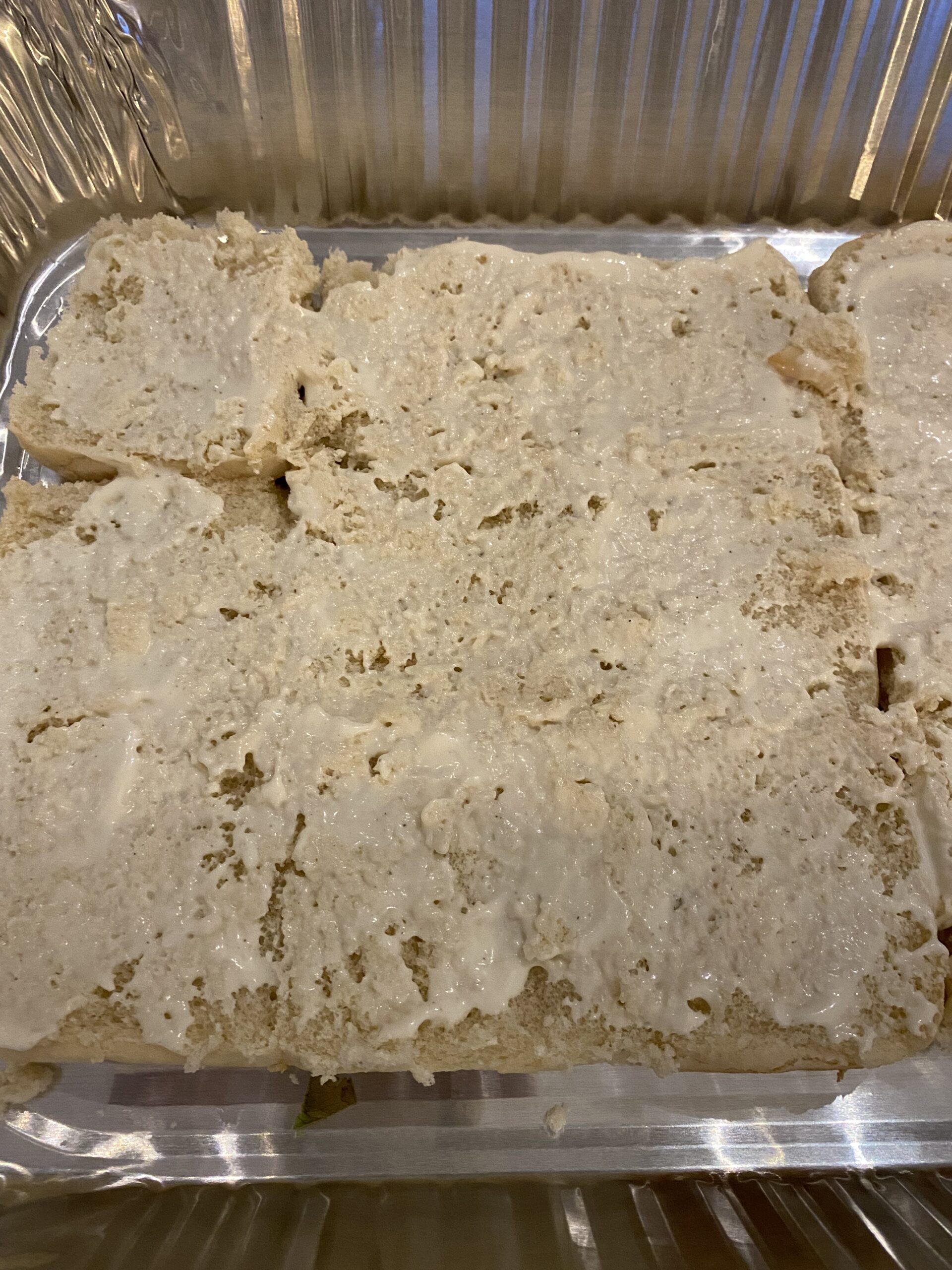 Next up you layer your meats and cheeses! I like to do meat, cheese, meat, cheese so you end on cheese and it helps them stick together well, but you can do any order you wish!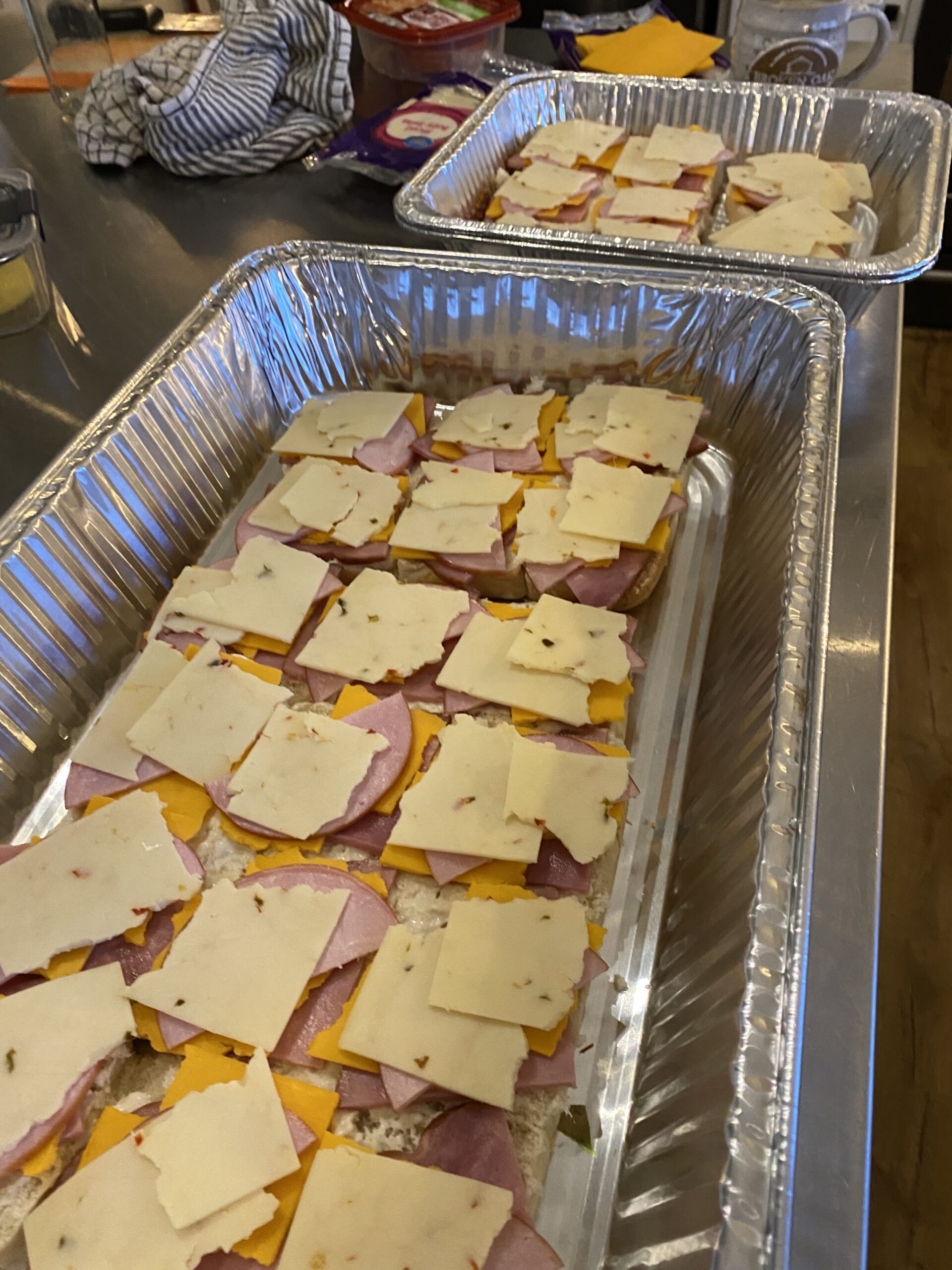 After you are finished with your meats and cheeses place the top of your rolls back on and melt your butter. Whisk 1/2 a packet of salad dressing seasoning in your butter and and pour generously over rolls.
Next, if you wish, grate fresh parmesan and sprinkle over the top of the rolls. You can skip this step, but it makes them feel a little more special and I truly believe you can never have enough cheese!
Bake sliders, covered at 350 degrees for thirty minutes. Make sure you cover them or your buns will get hard on the top!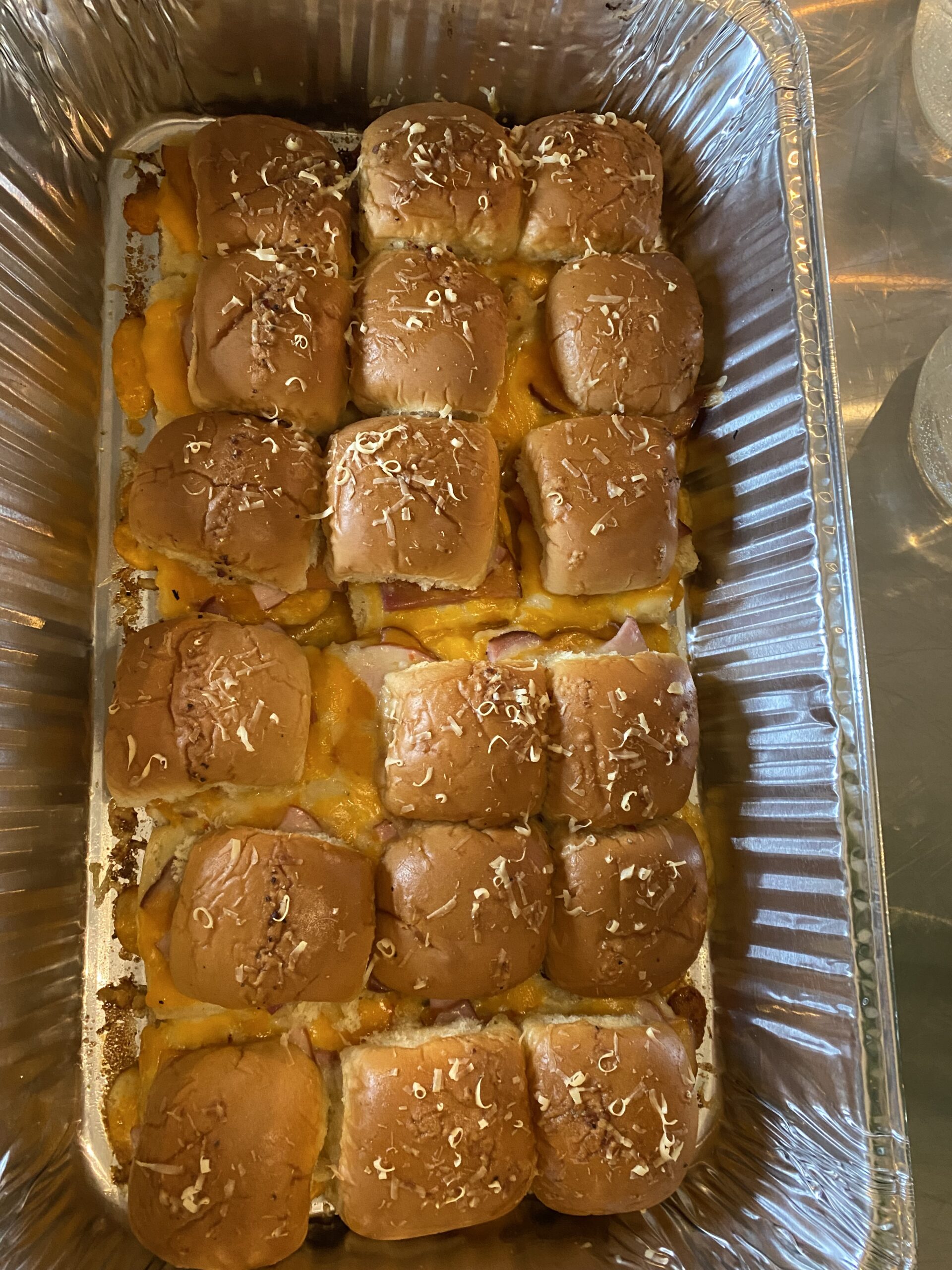 These are best served warm, but the kids don't mind them leftover and cold. This recipe makes a huge batch. You could easily cut it in half and just make one 9X13 pan. I served 12-15 people both days and only had 3-4 sandwiches left.